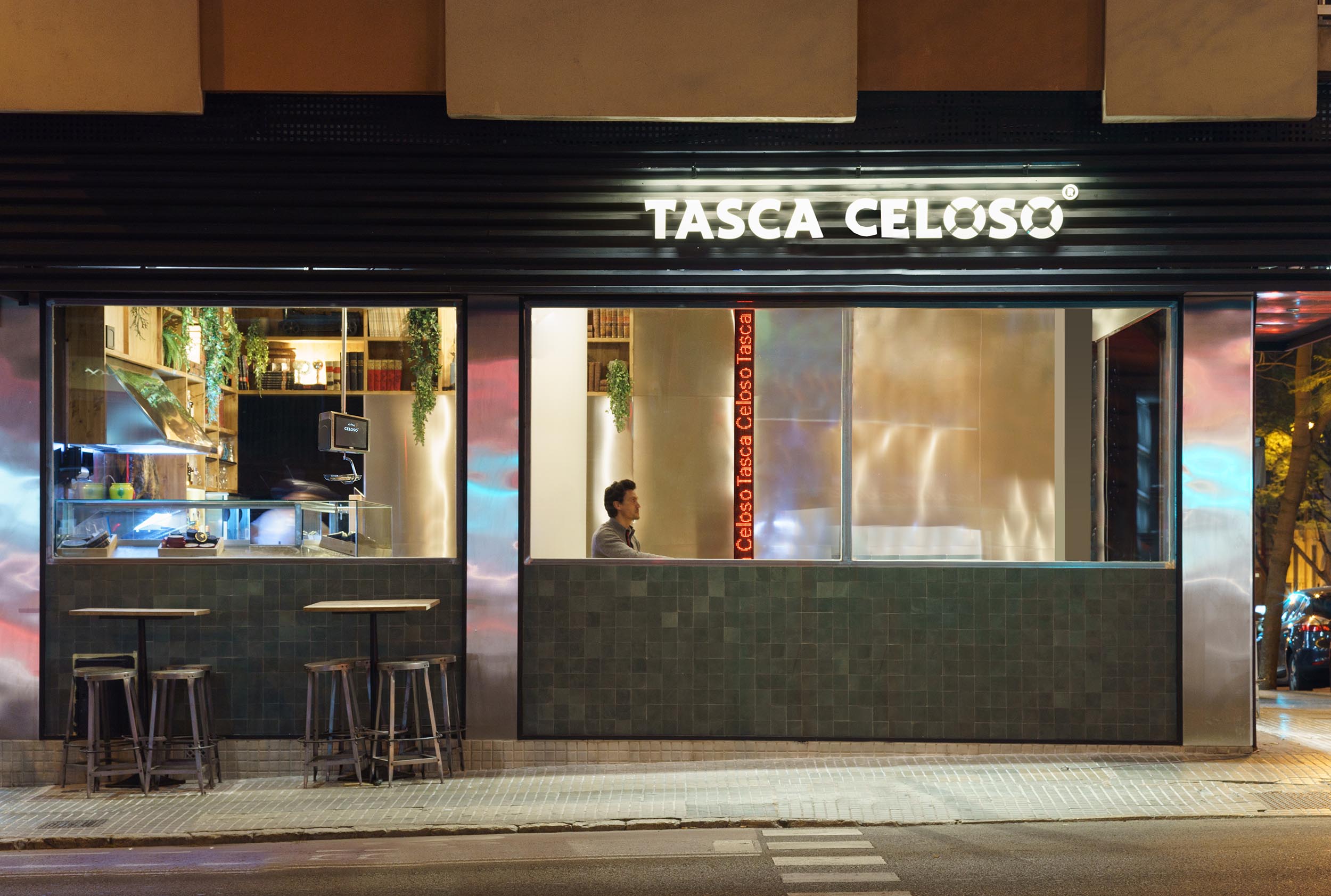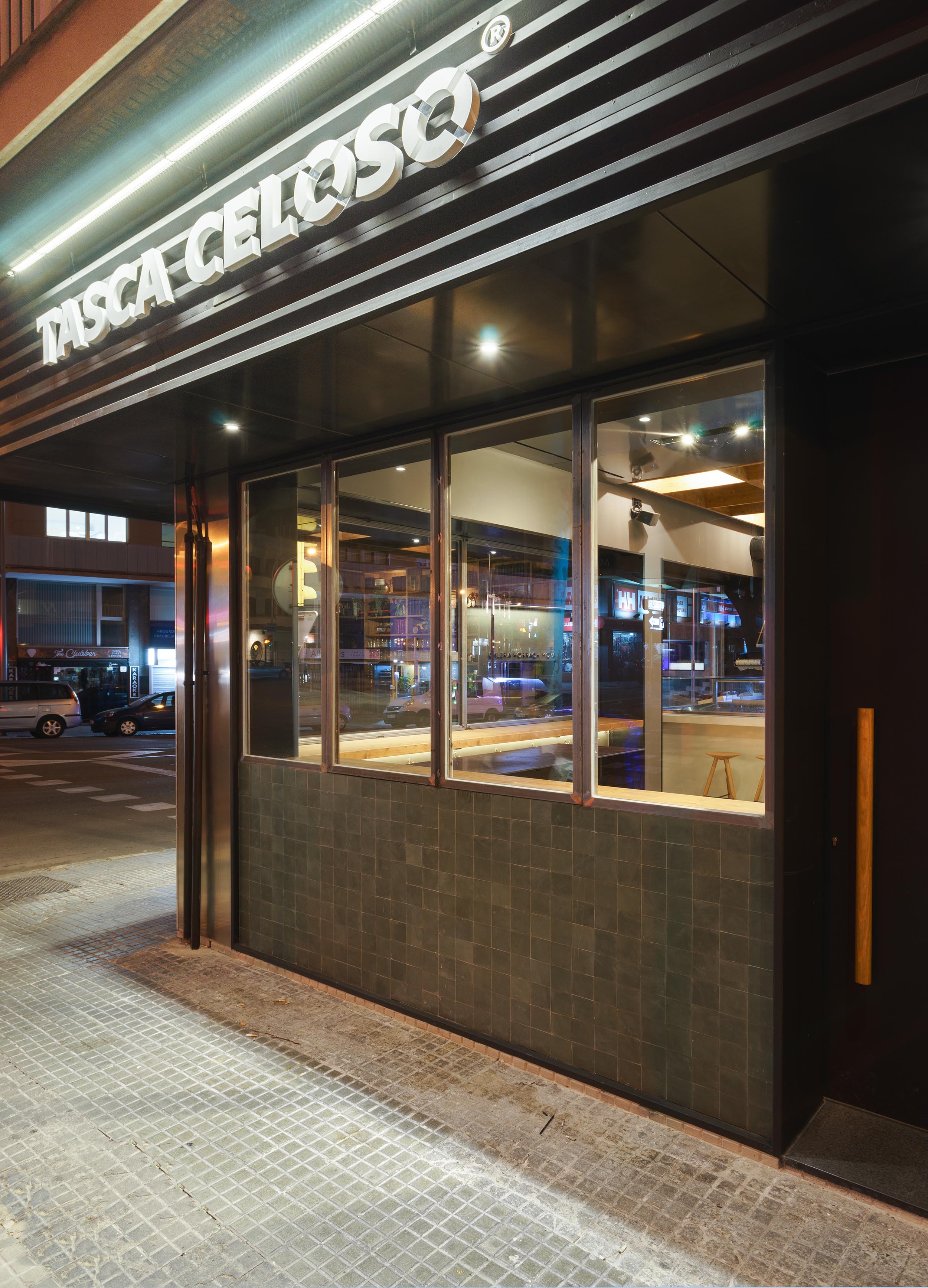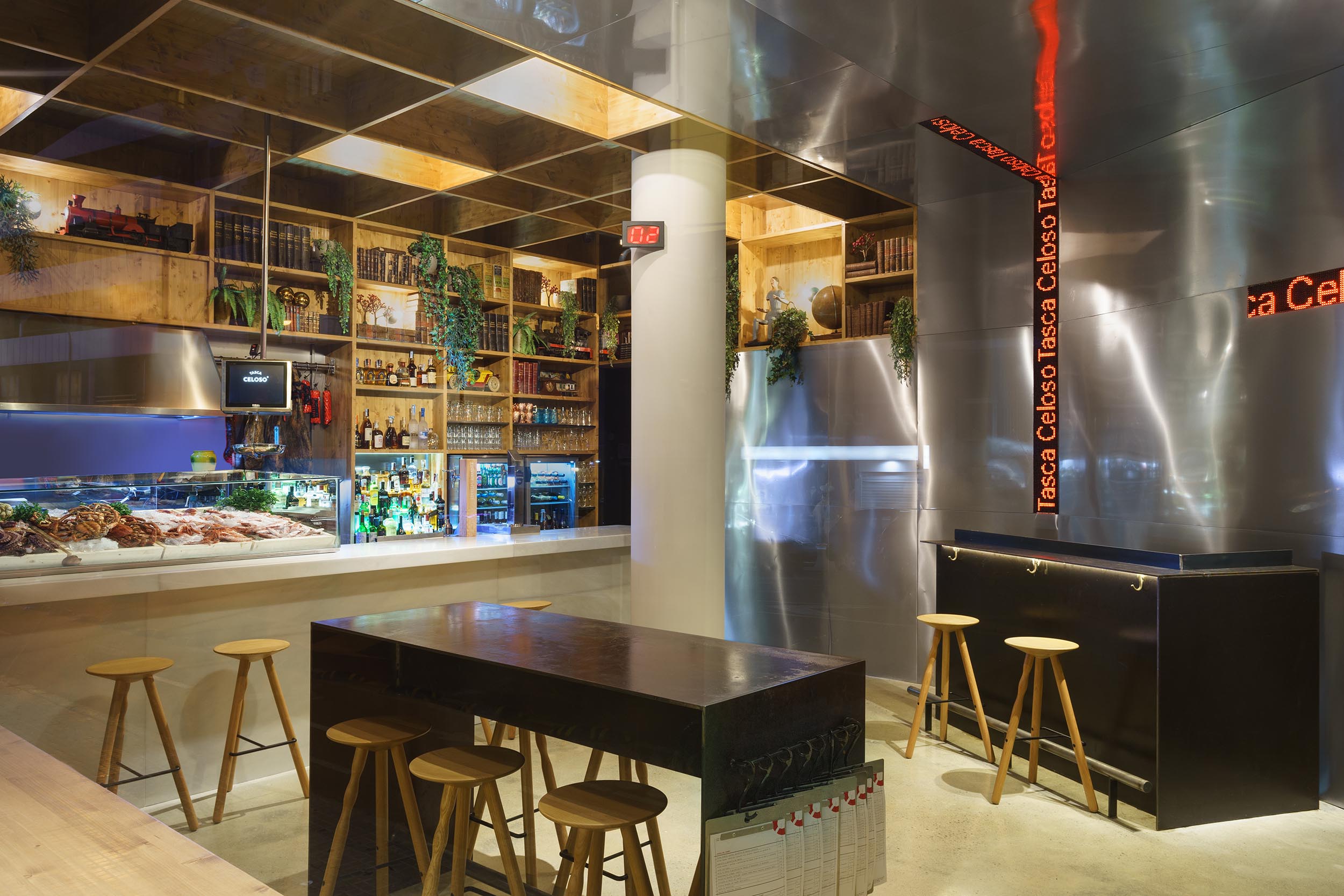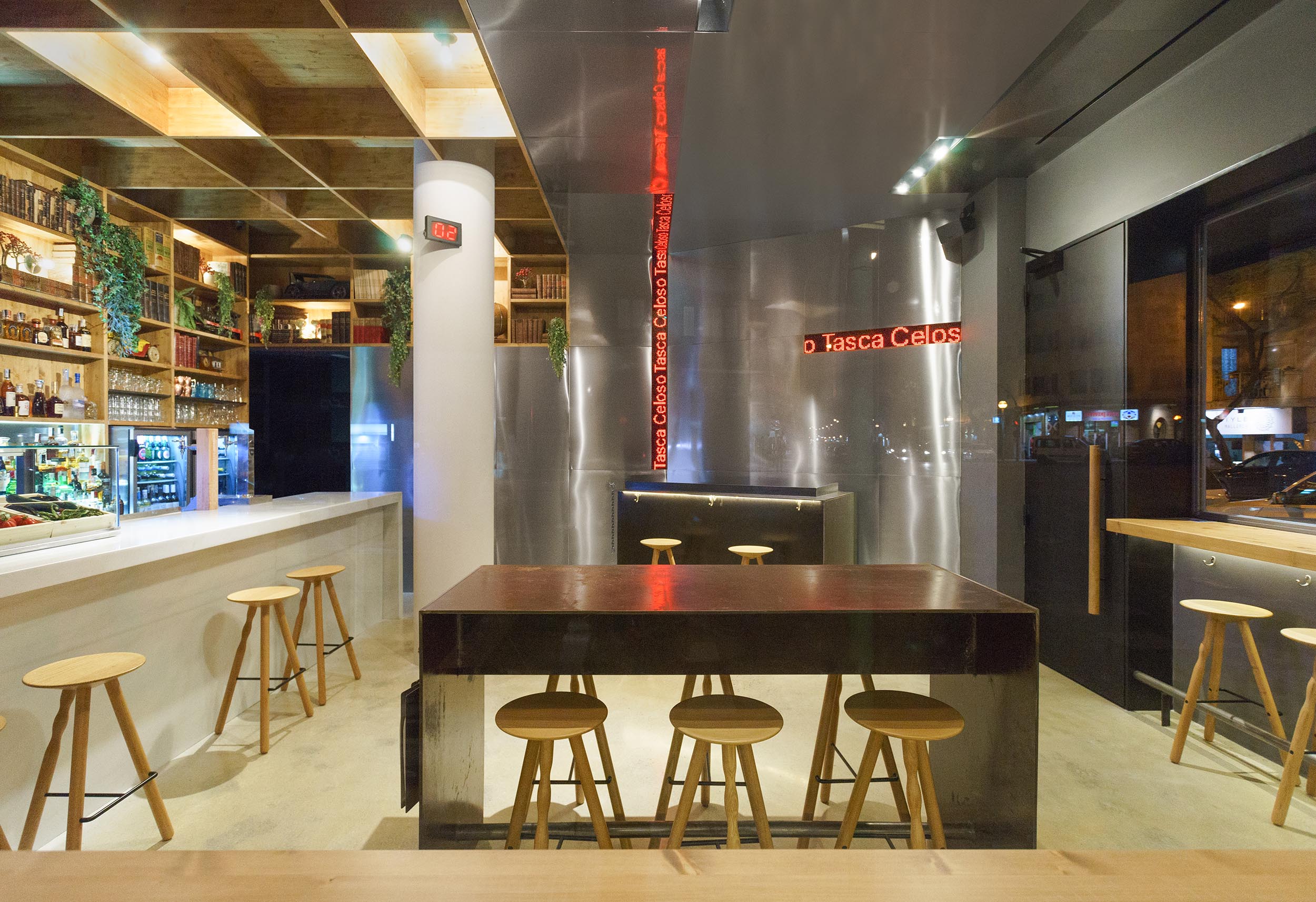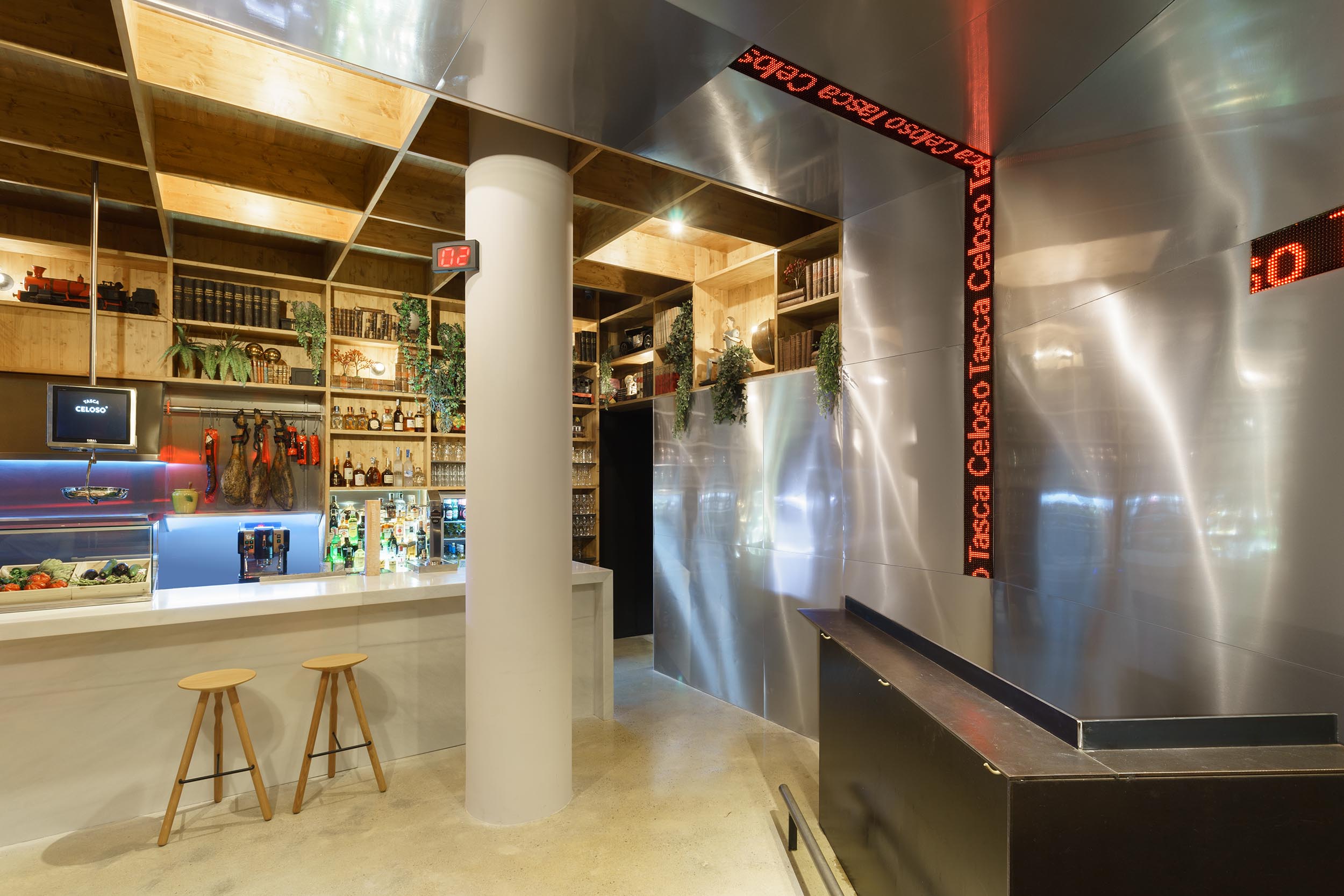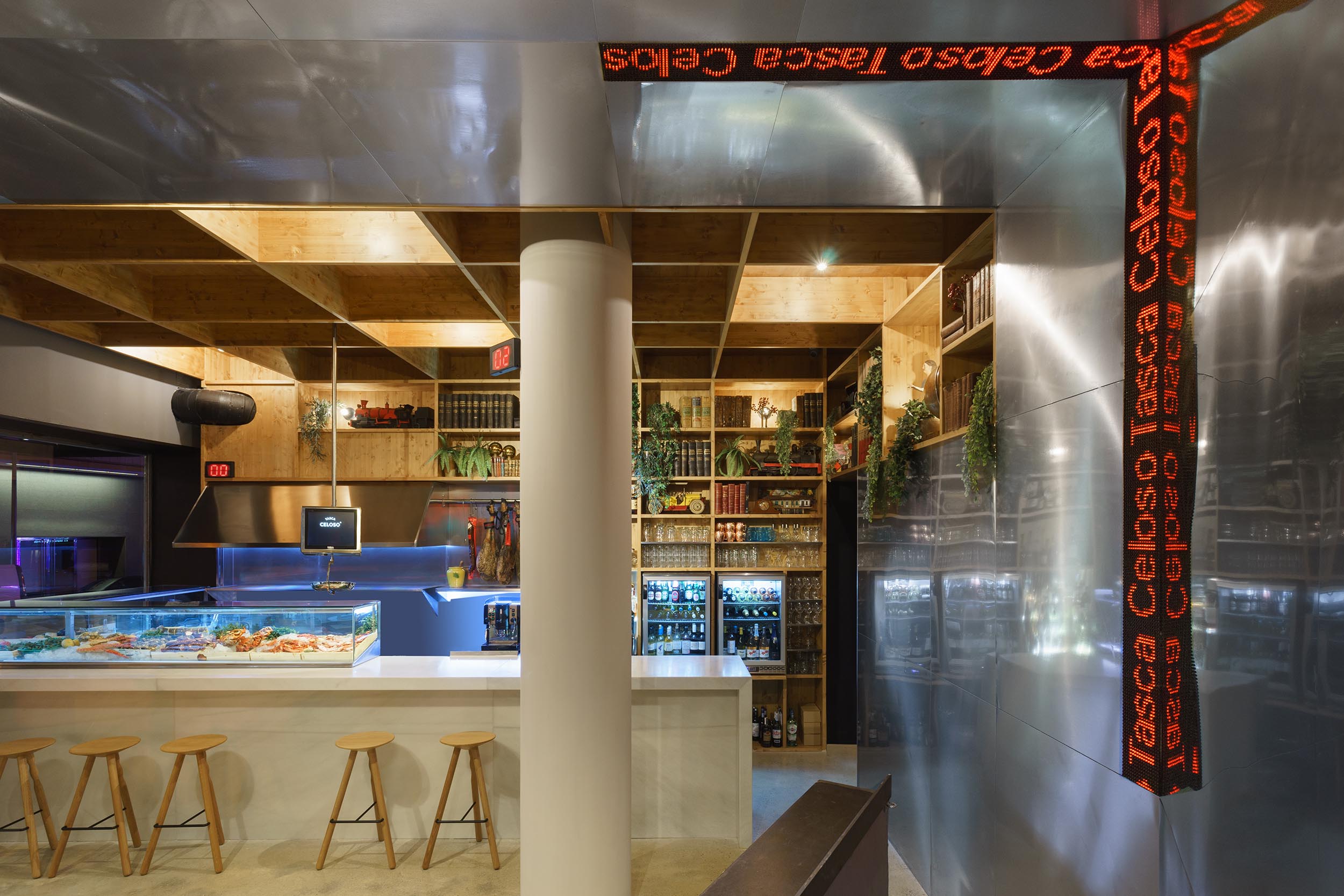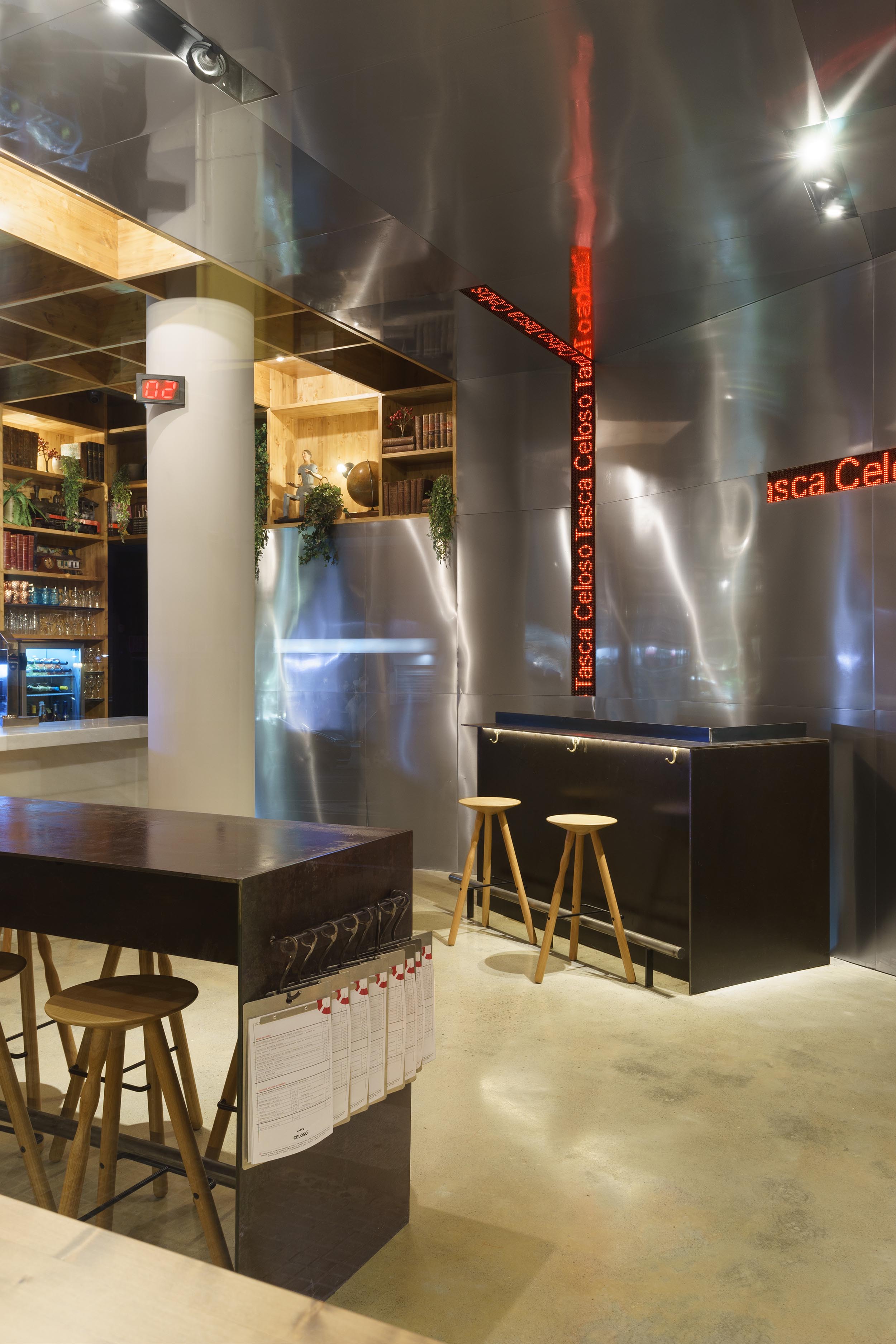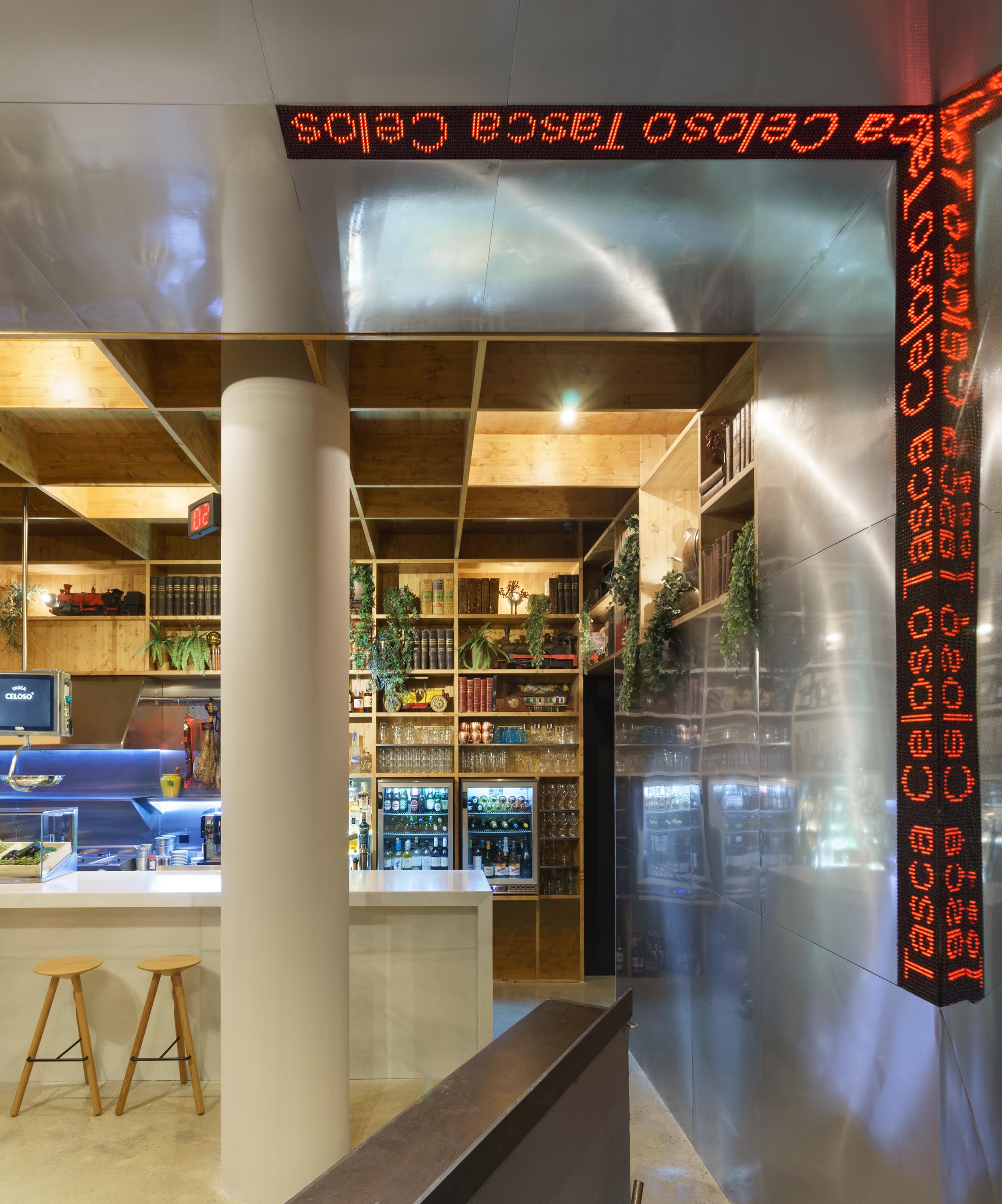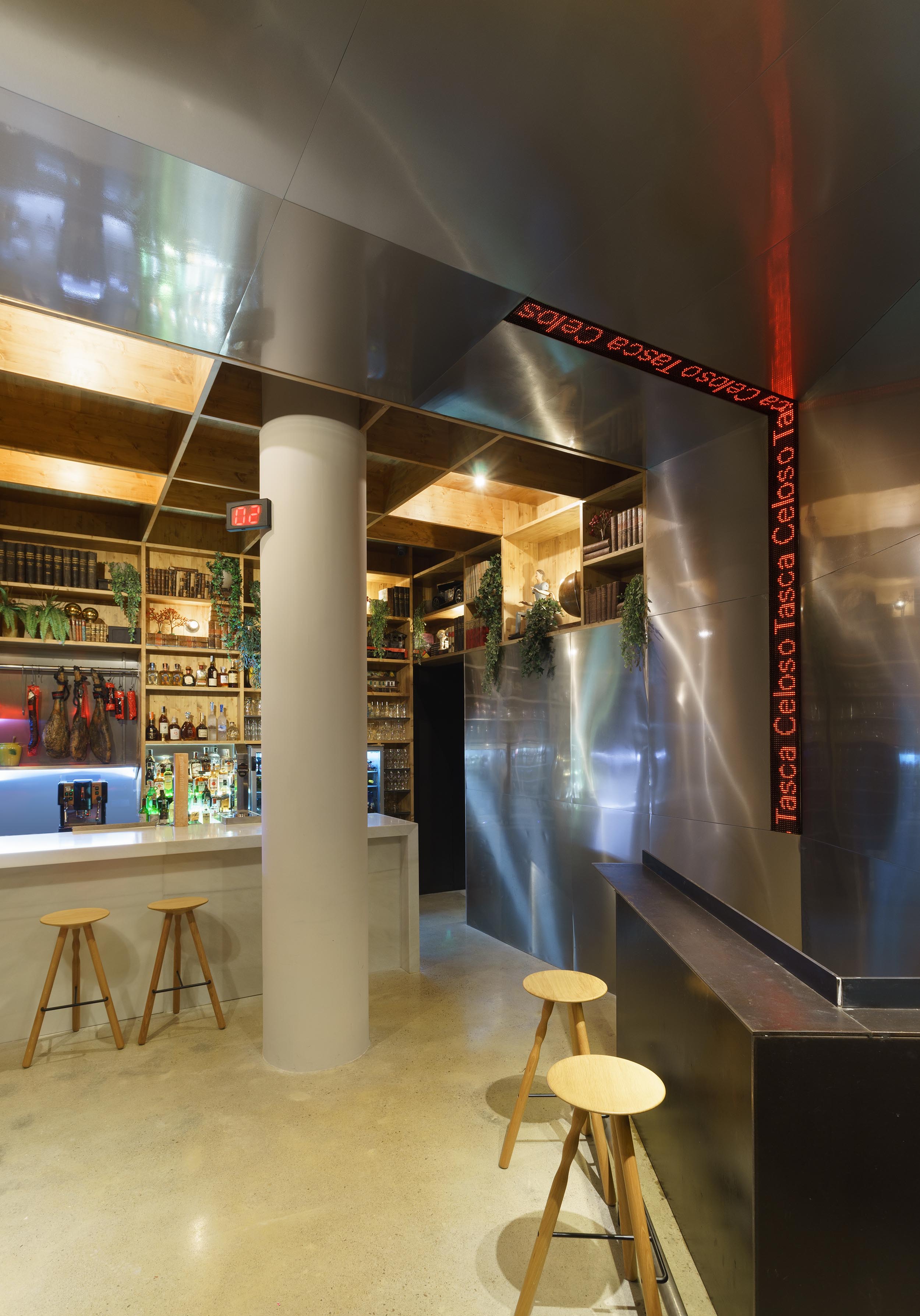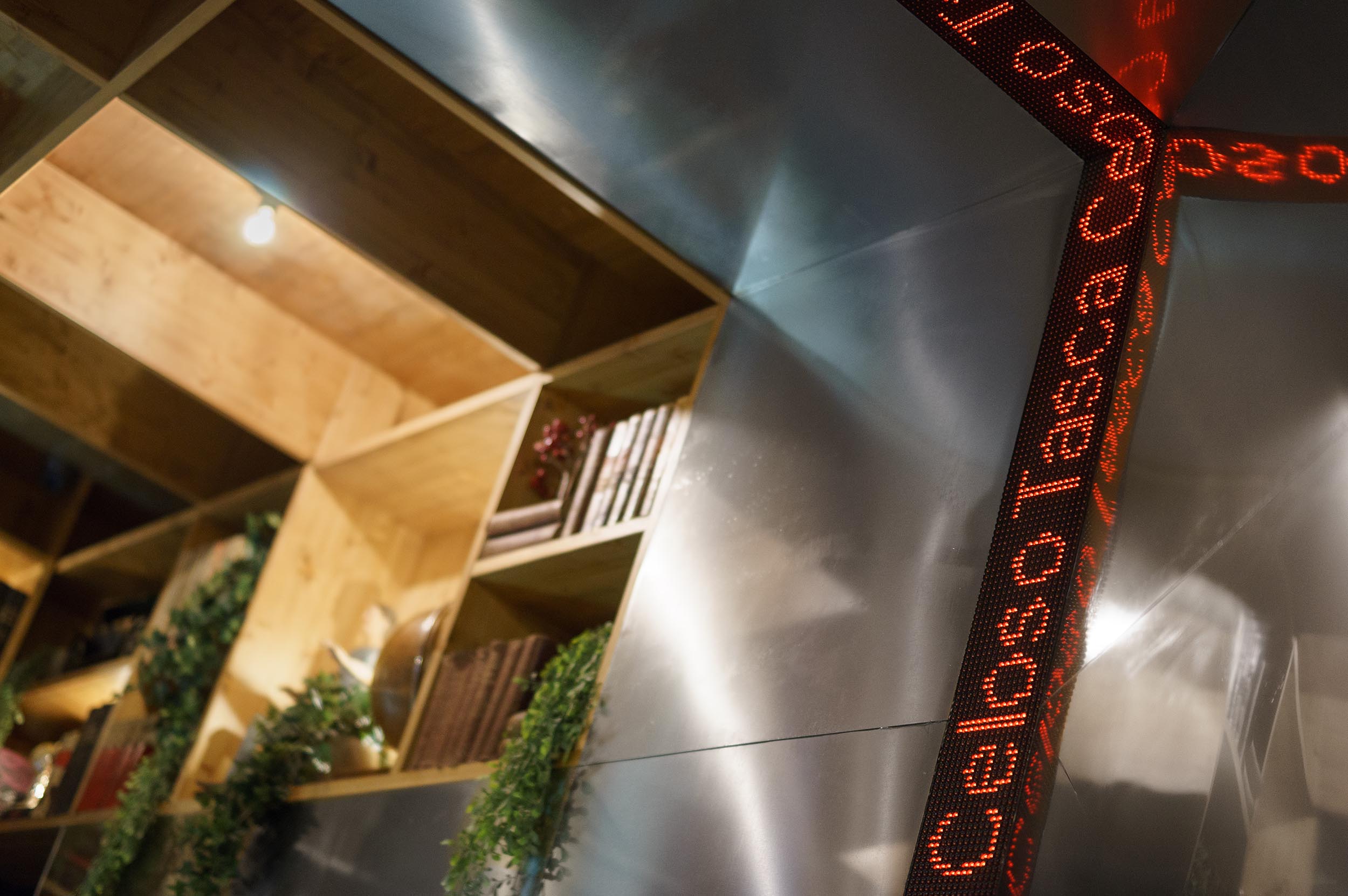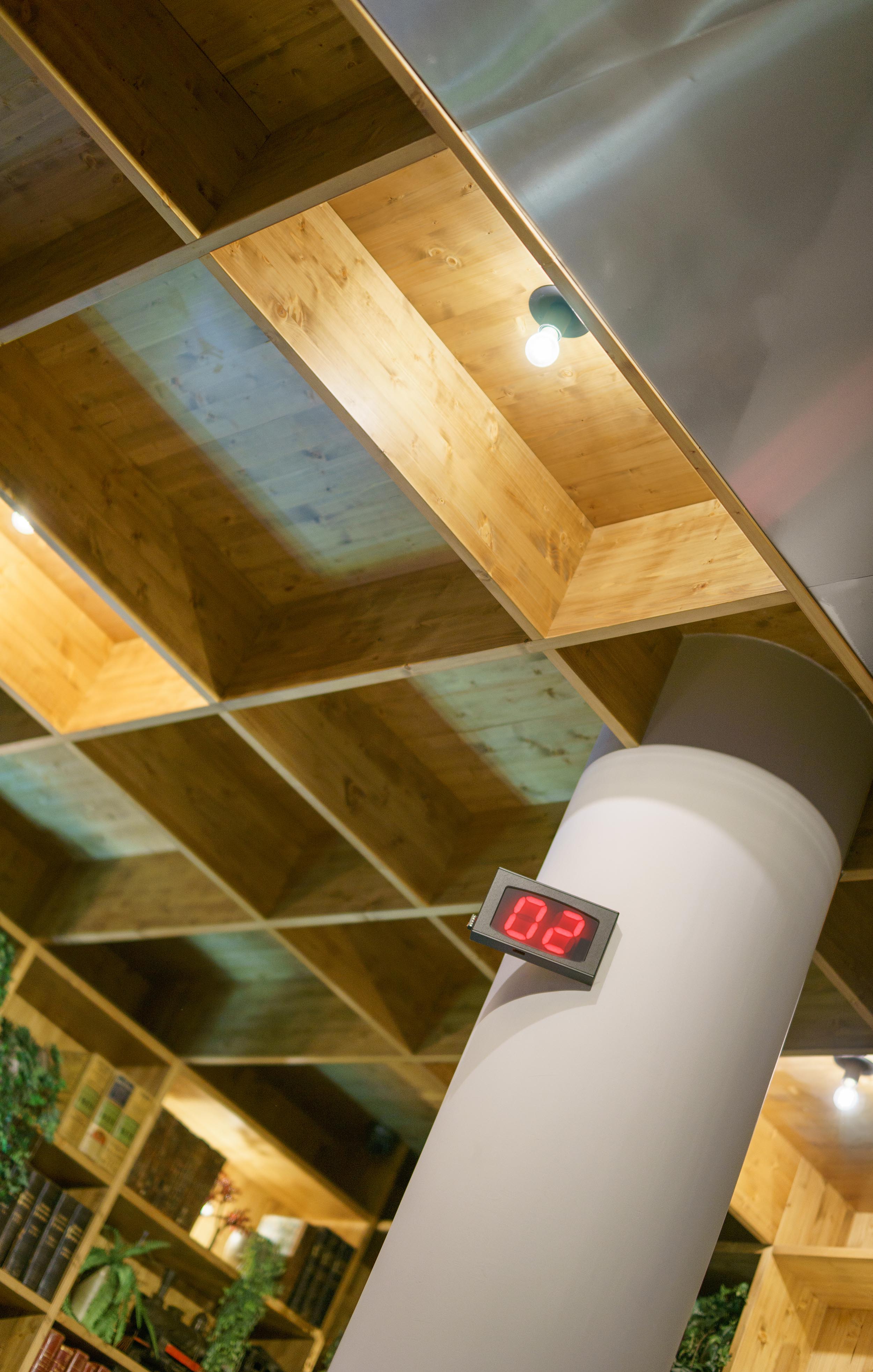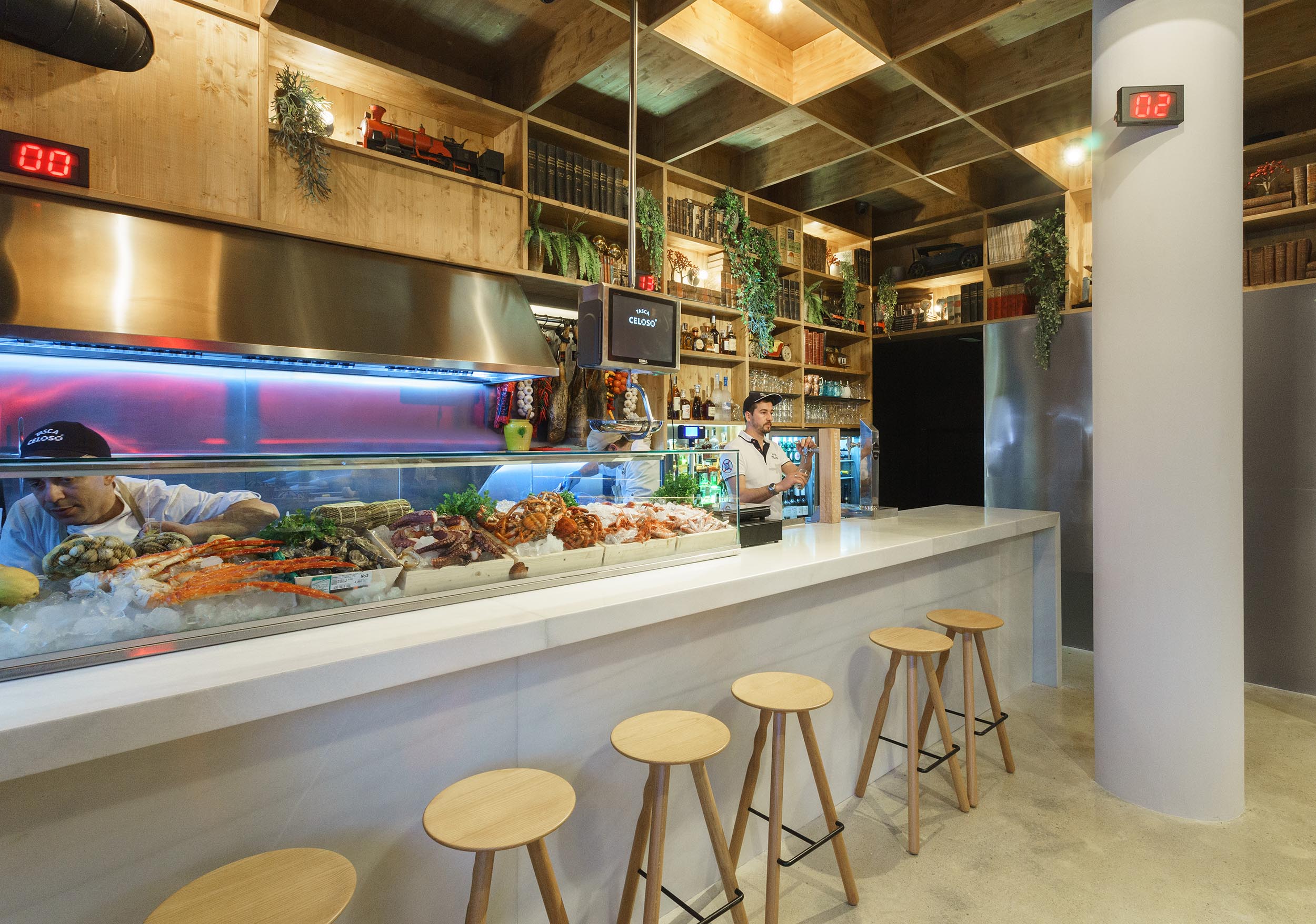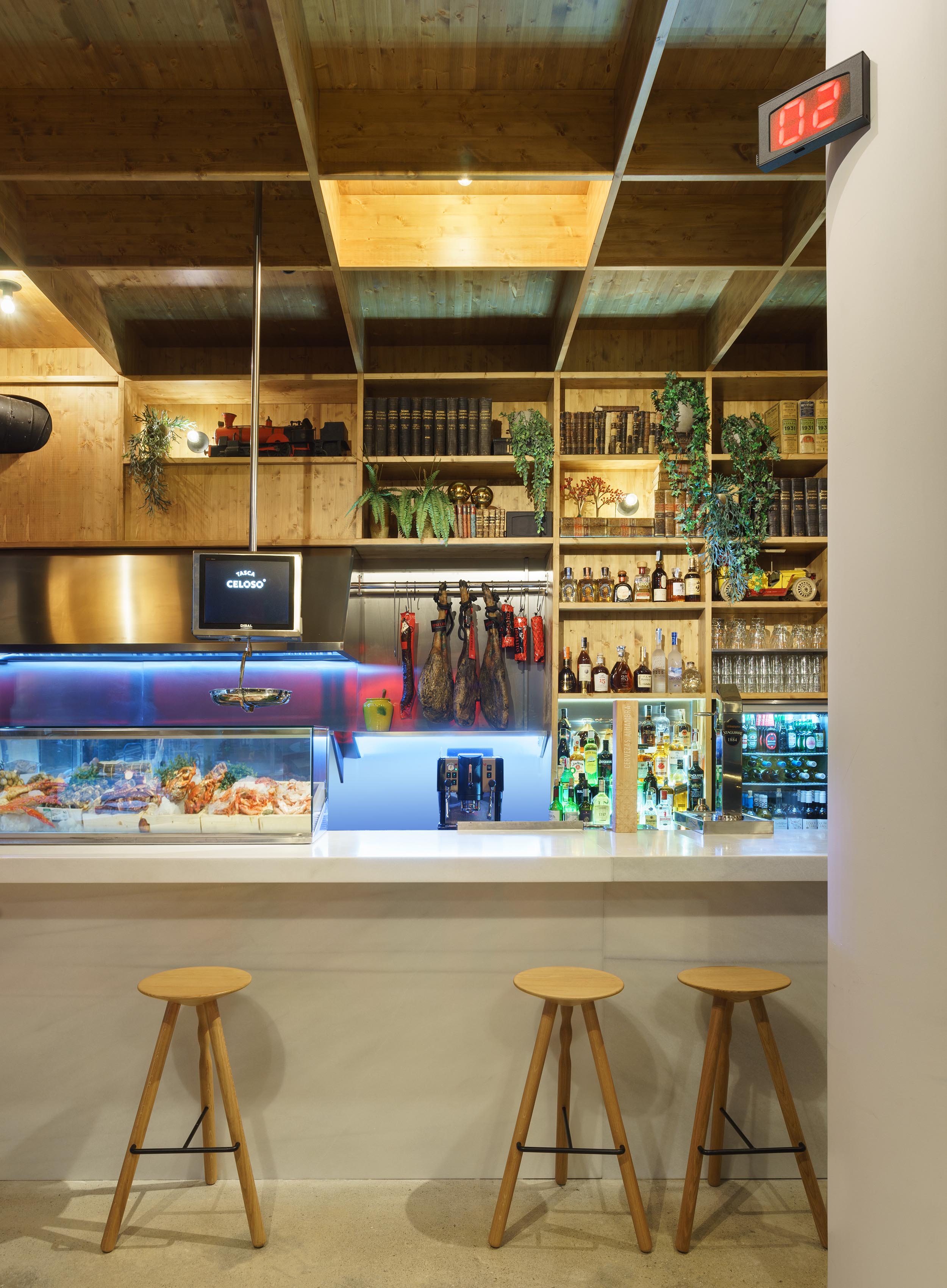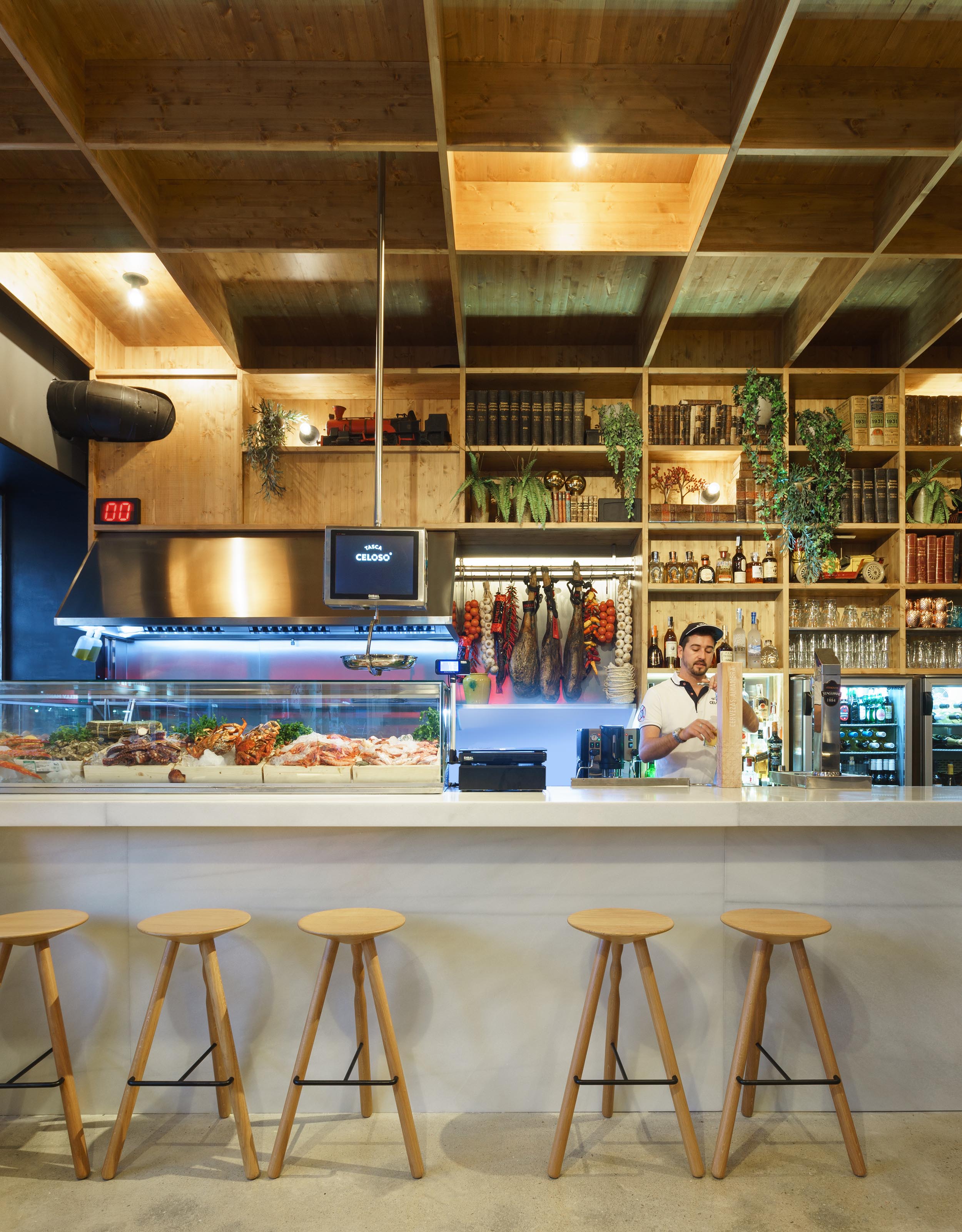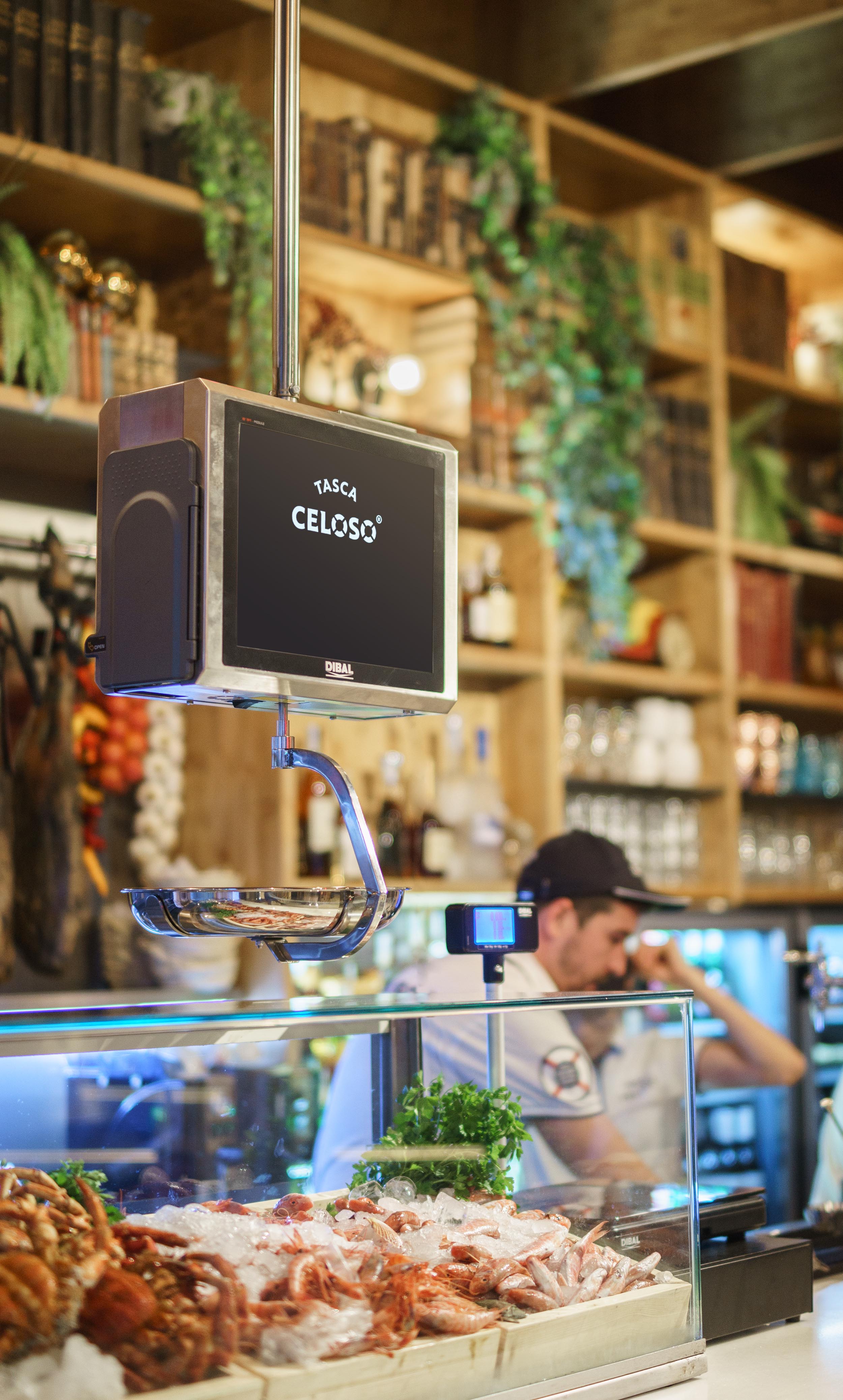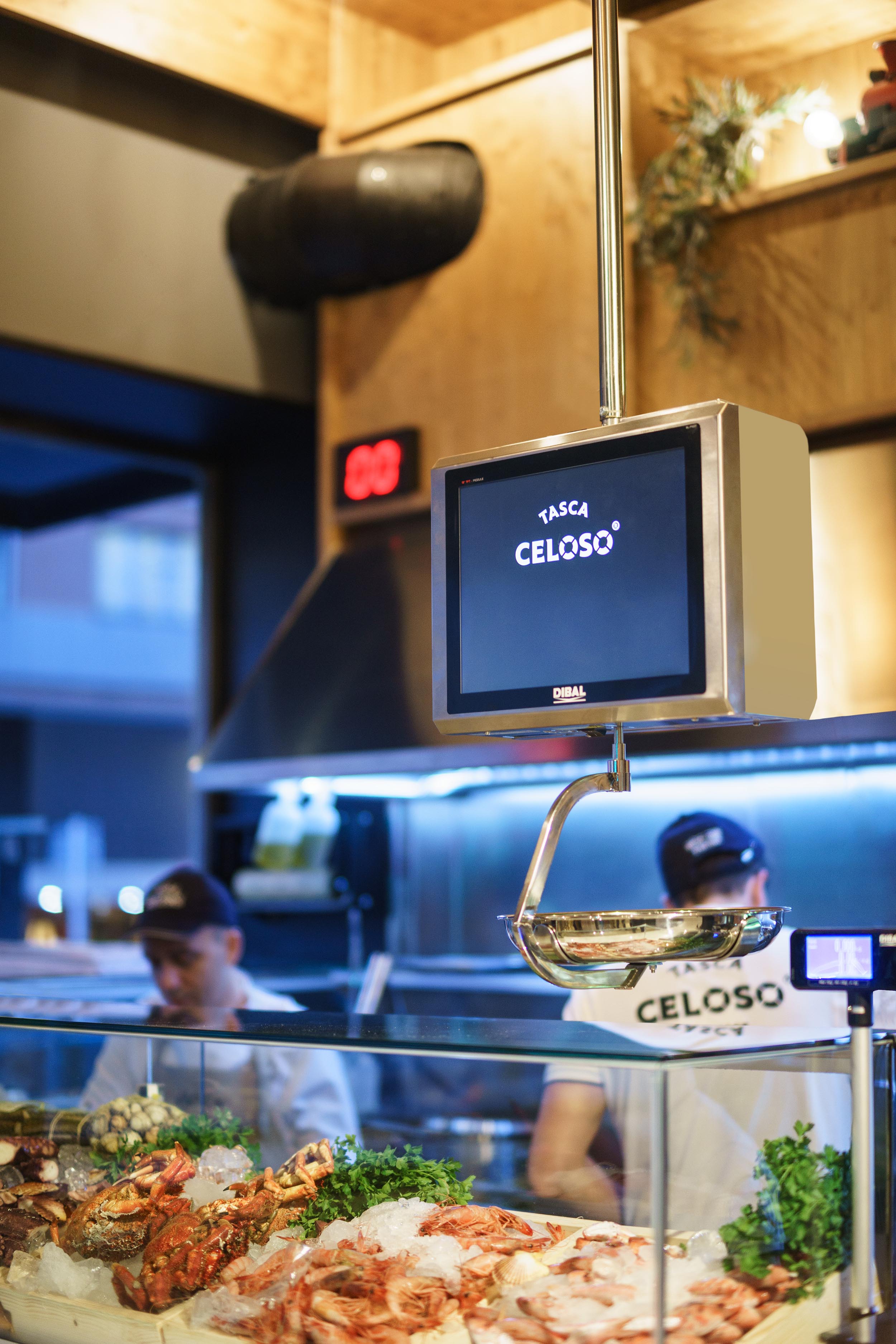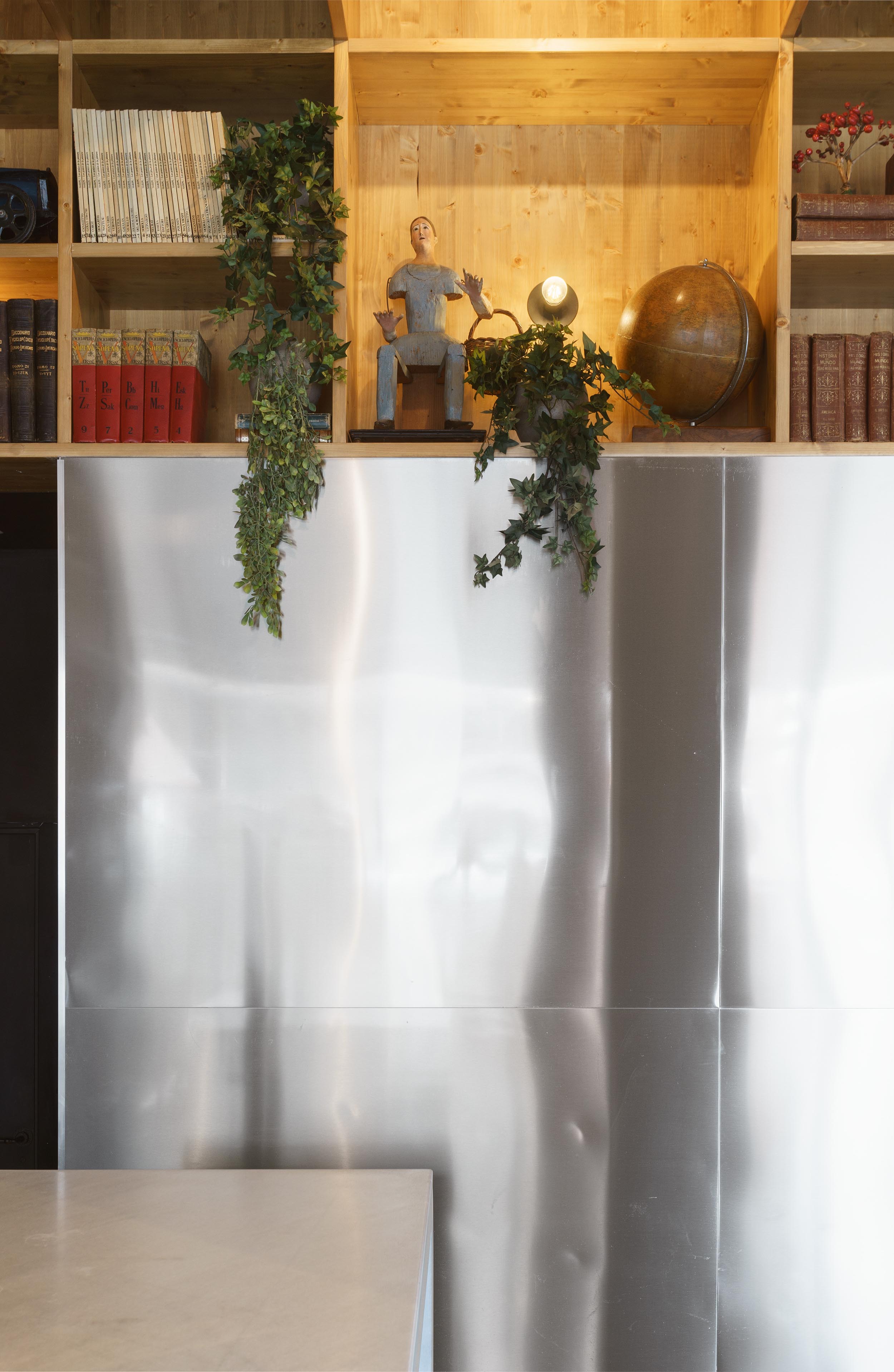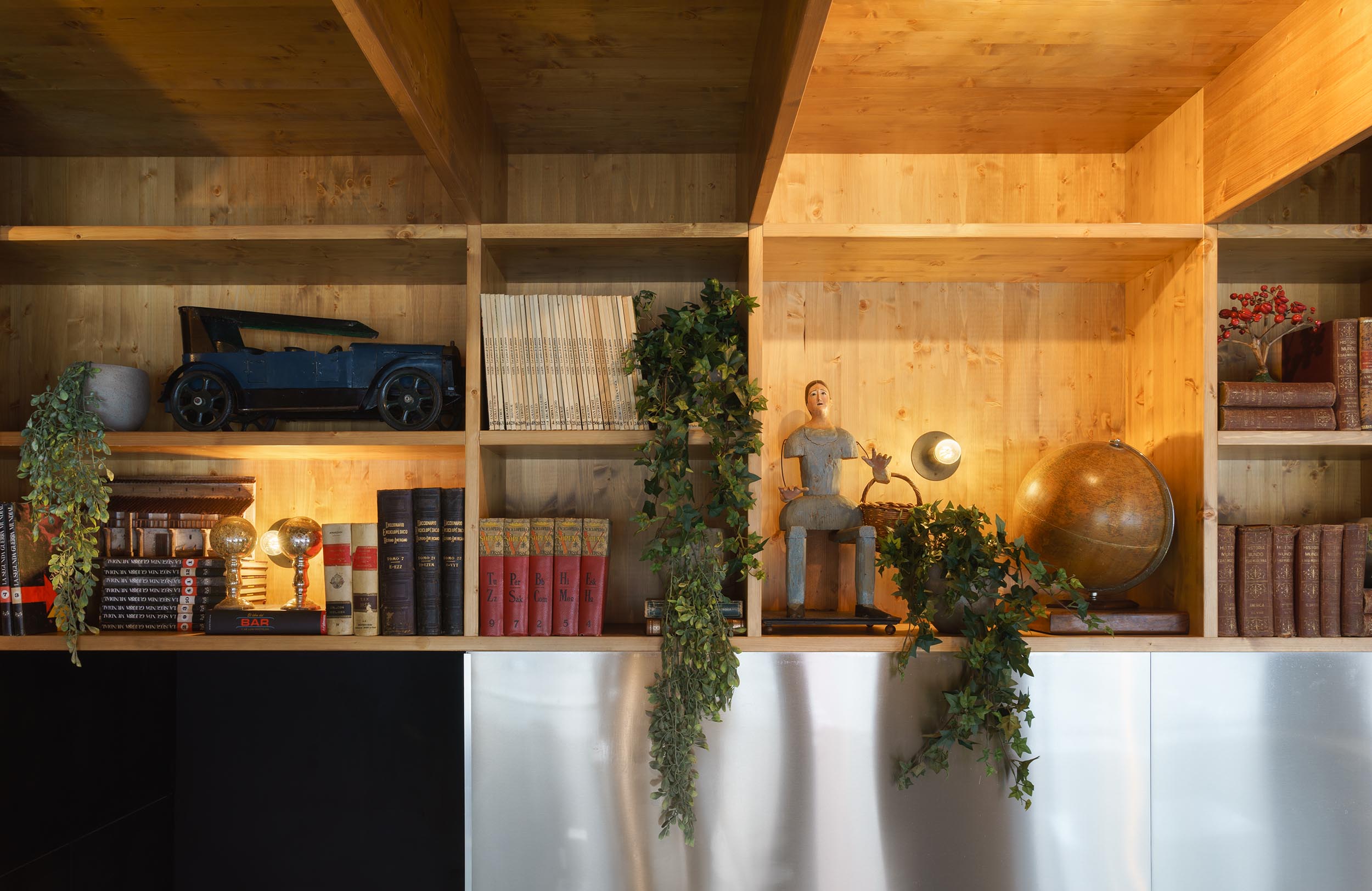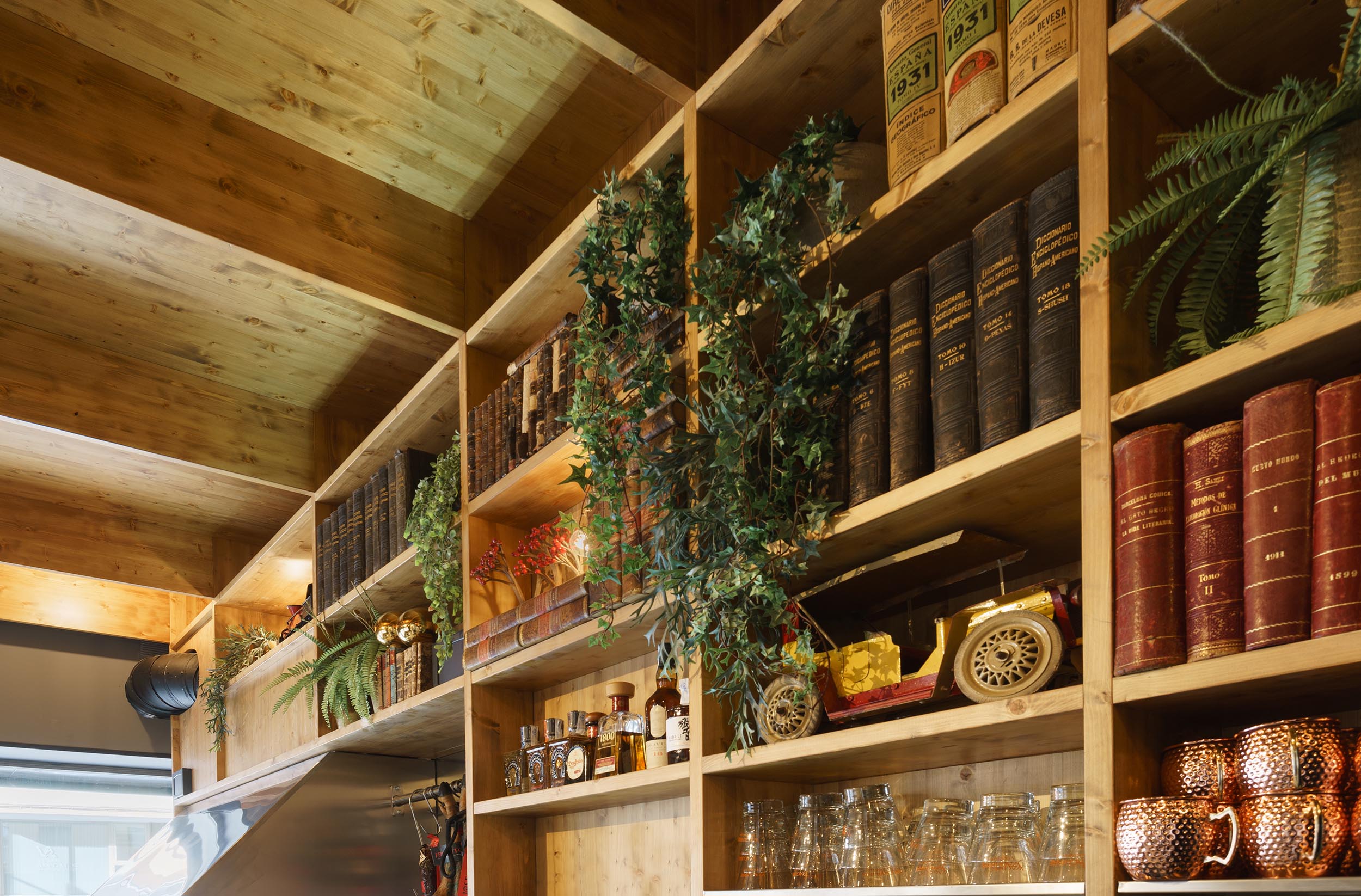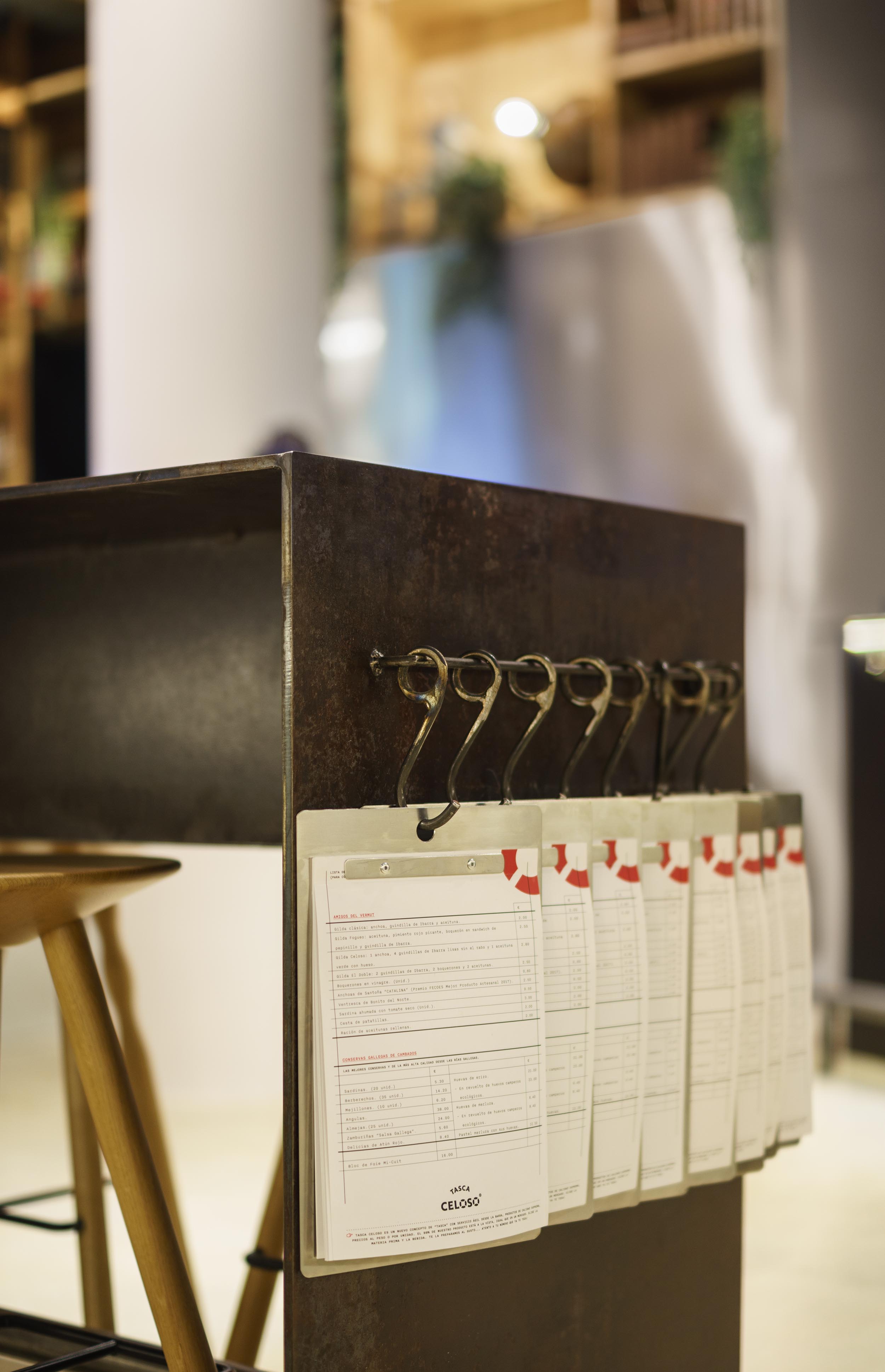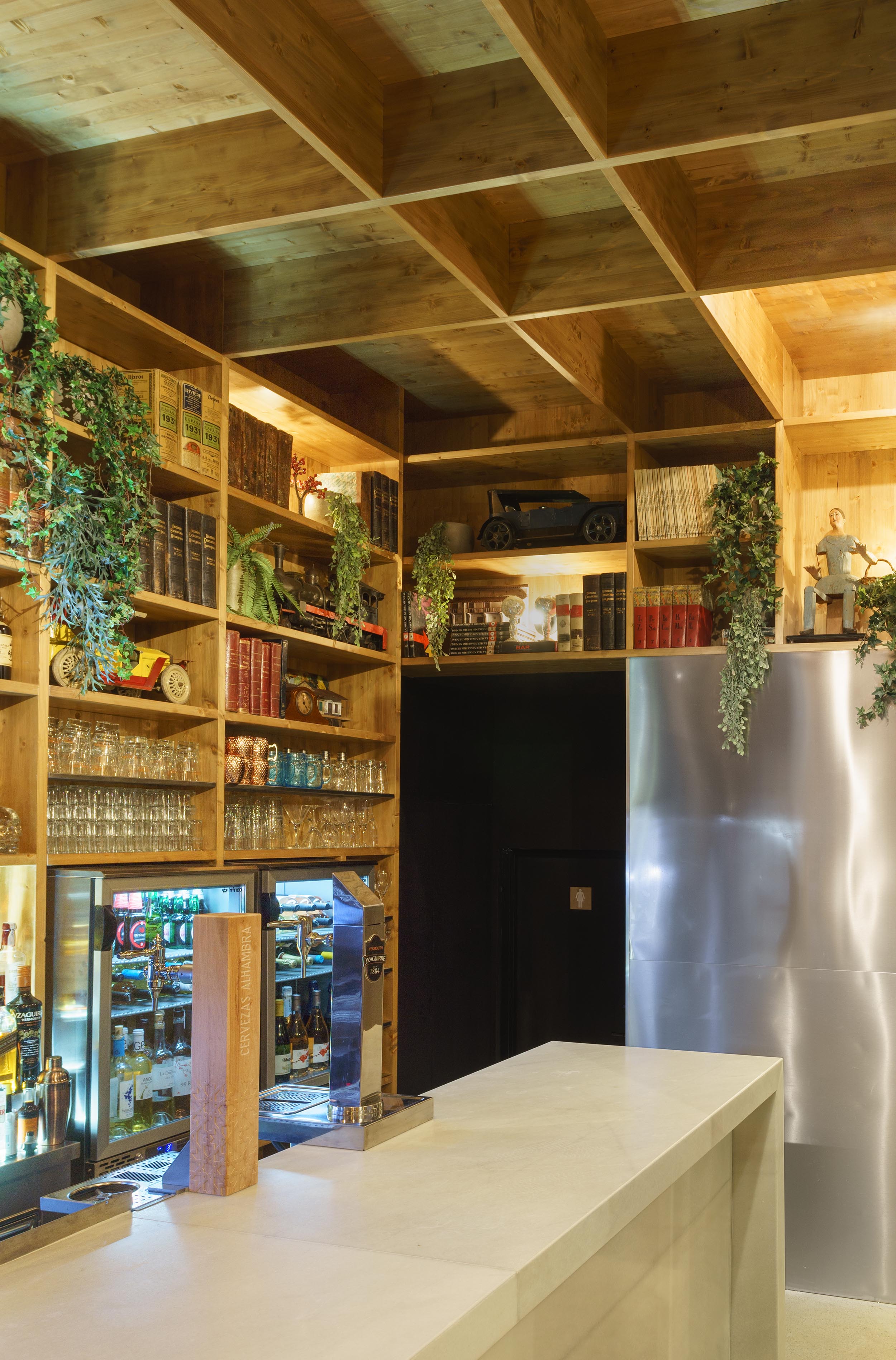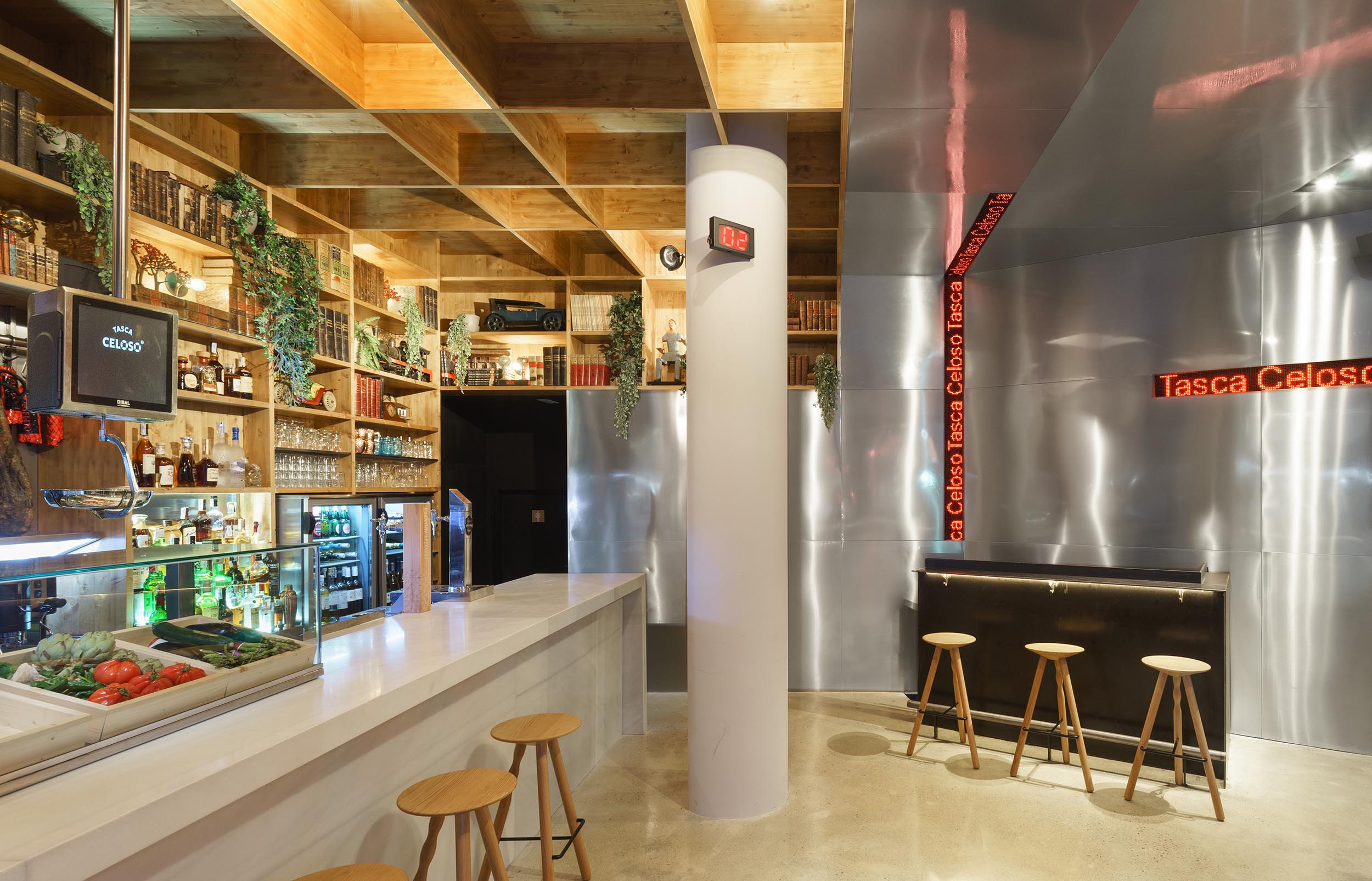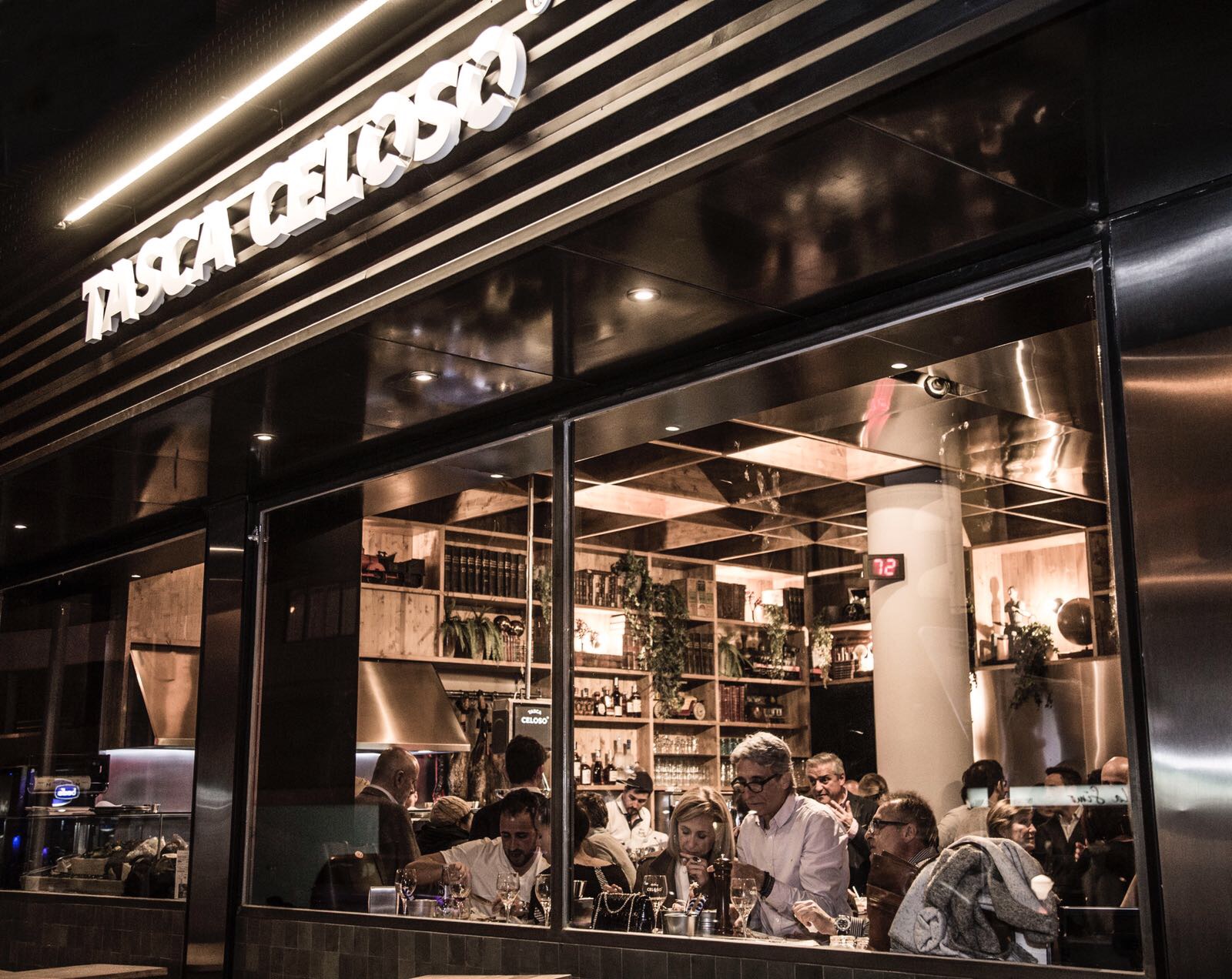 {"pagination":"false","pagination_type":"bullets","autoplay":"false","autoplay_speed":"3000","direction":"horizontal","auto_stop":"false","speed":"300","animation":"slide","vertical_height":"","autoheight":"true","space_between":"20","loop":"false"}
La Tasca Celoso is a project which is expressed clearly through the use of materials.
The main idea is to meld the esthetics of a traditional ornate tasca with the more cold and asceptic lines of an industrial kitchen, the principal materials used were wood and stainless steel.
In the bar area a wood shelving unit, which appears to be wrapped in stainless steel, reaches the ceiling and is filled with ornate decorative objects such as bottles, glasses and tins. The made-to-measure steel panels contain adjustable spotlights and moving screens which remind one of the food markets. Both the wood and stainless steel stretch from the walls across the ceiling as if they were a second skin, reinforcing the concept. The lines of the shelves and steel sheets are symmetrical giving continuity to the small space.
There are two different types of illumination, the more traditional area where the predominant material is wood has made-to-measure iron apliques with edison lightbulbs placed in wood boxes speard out over the walls and ceiling making a warm and relaxed atmosphere. The lighting where the steel is used is a complete contrast, using adjustable spotlights integrated in black boxes in the ceiling making it more cold and technical.
The bar is the most important element of a tasca, and in this case the traditional macael marble is used and is visible on entering the space highlighting it´s importance.