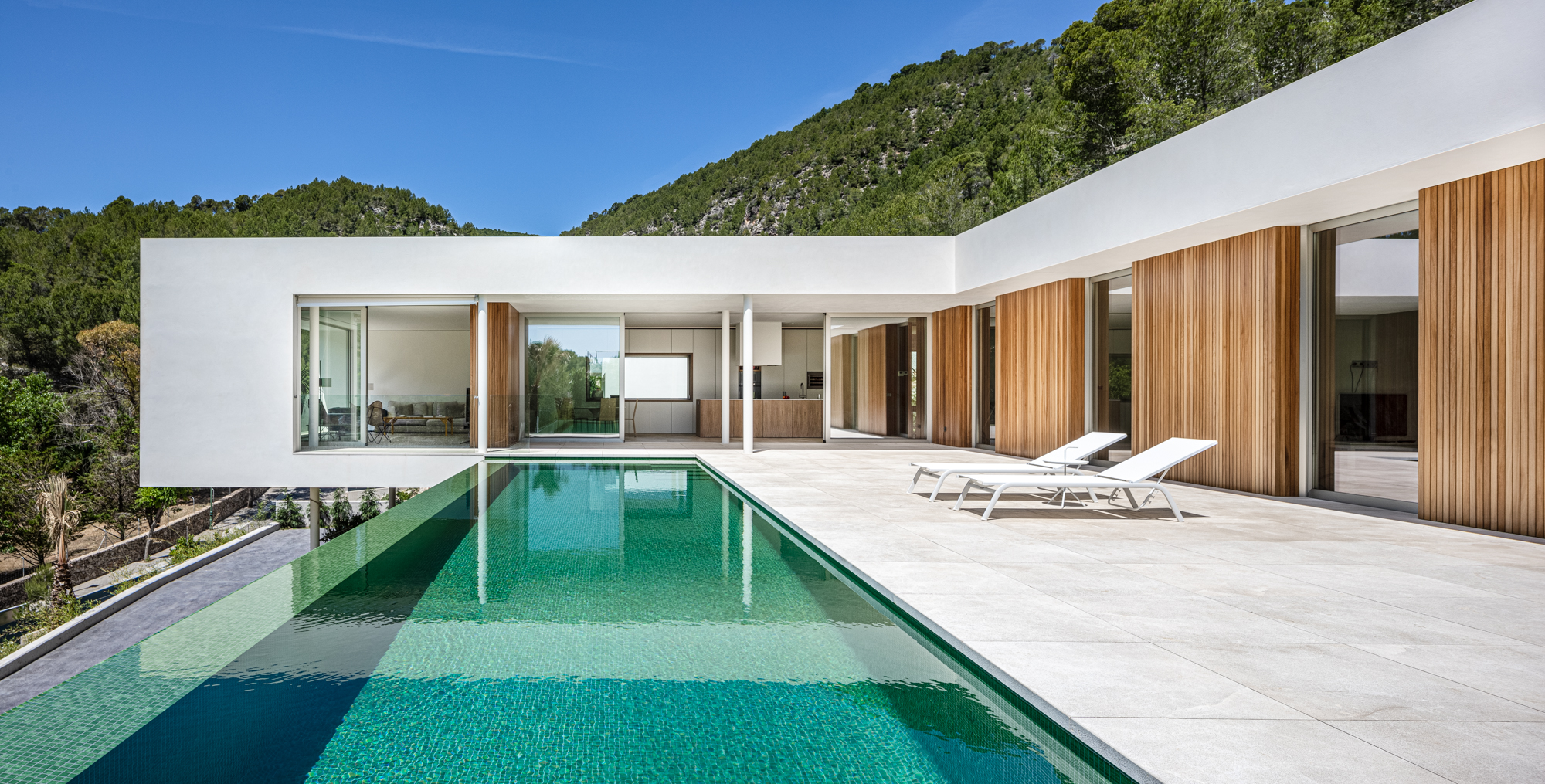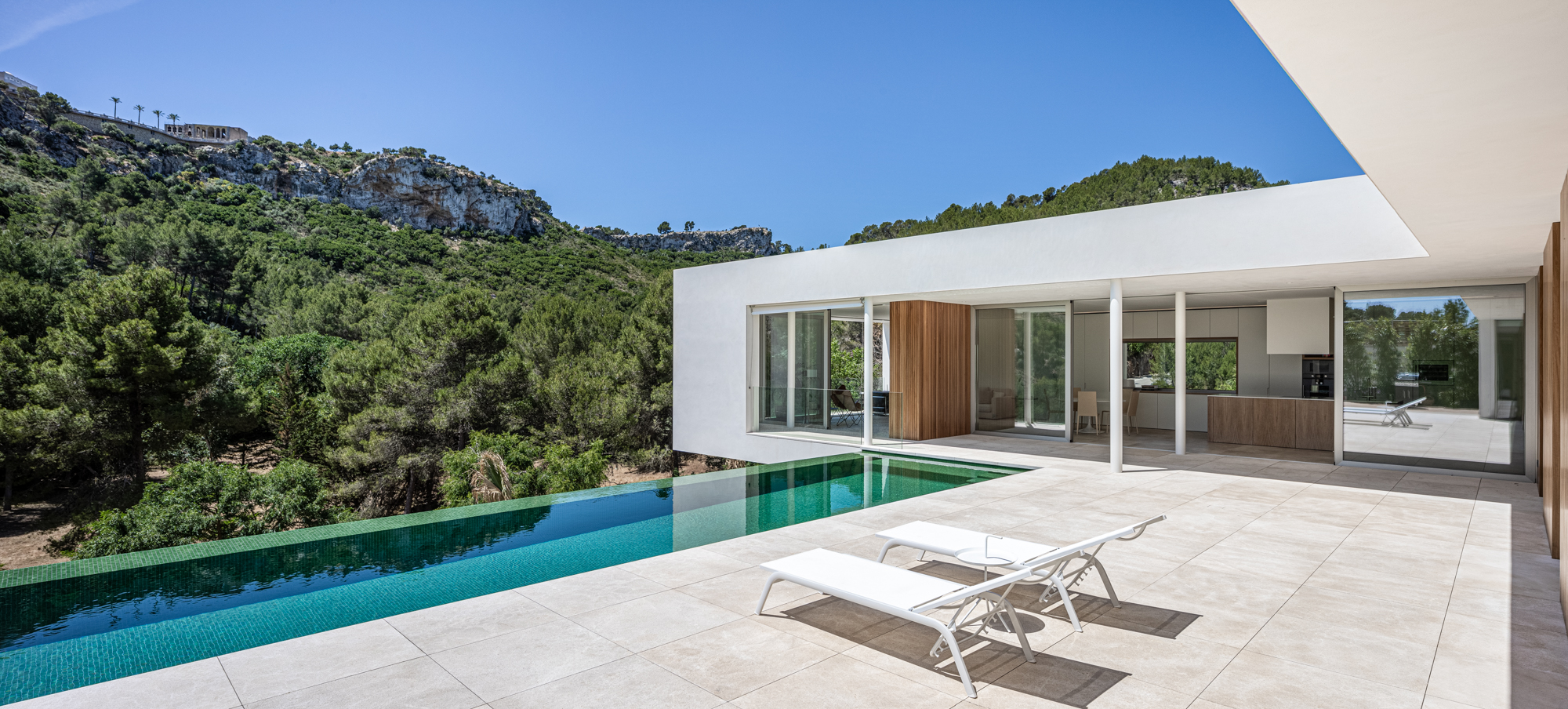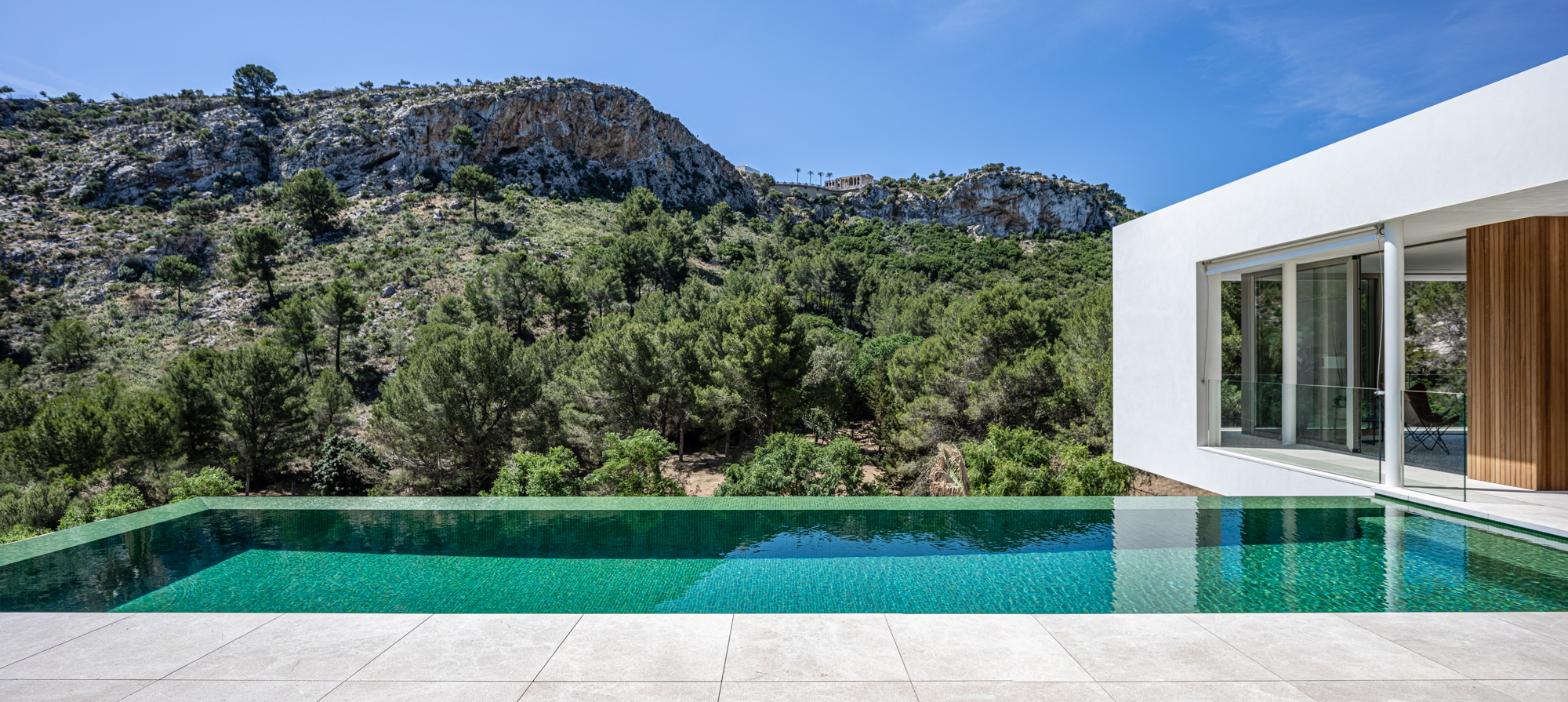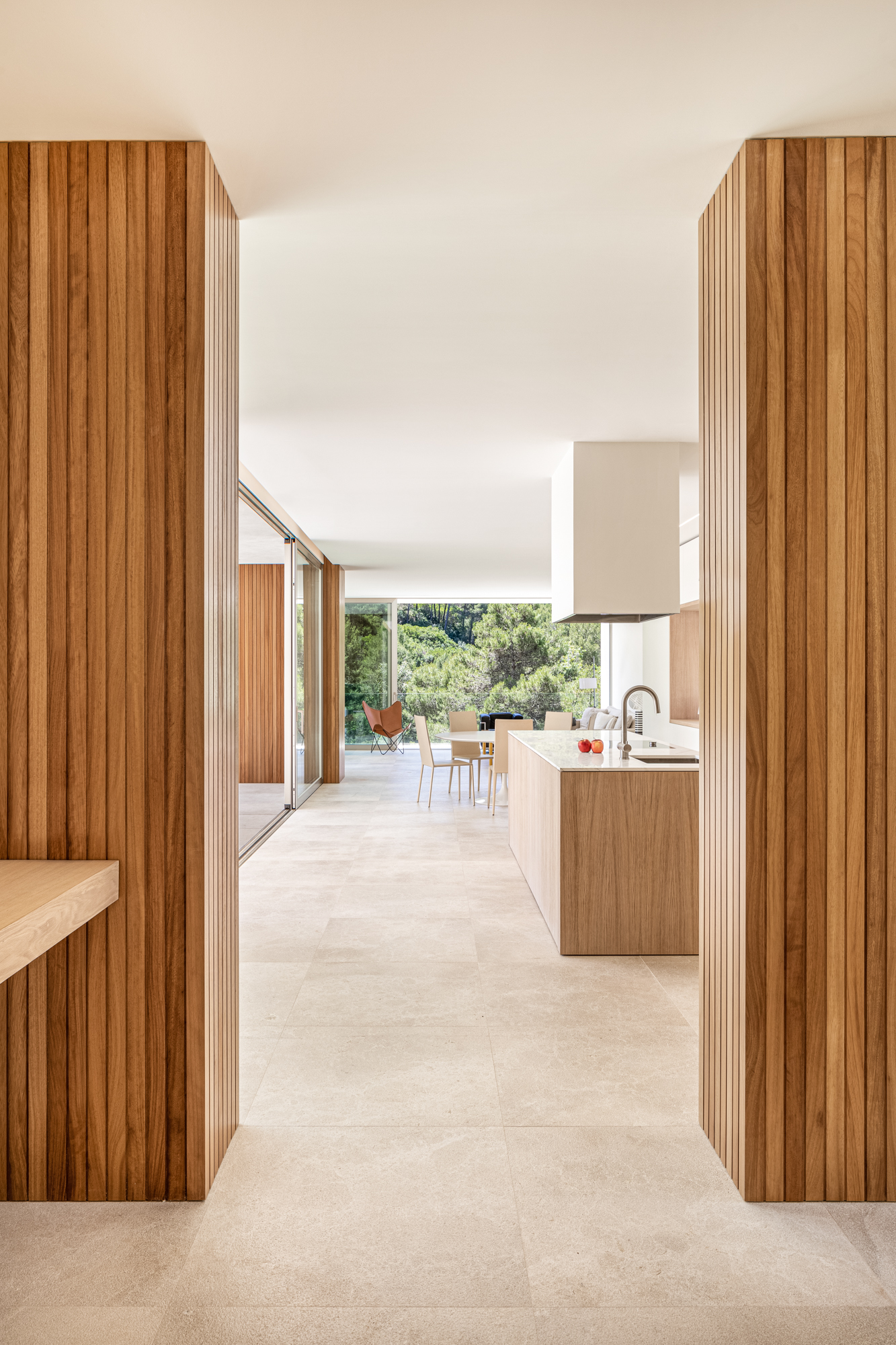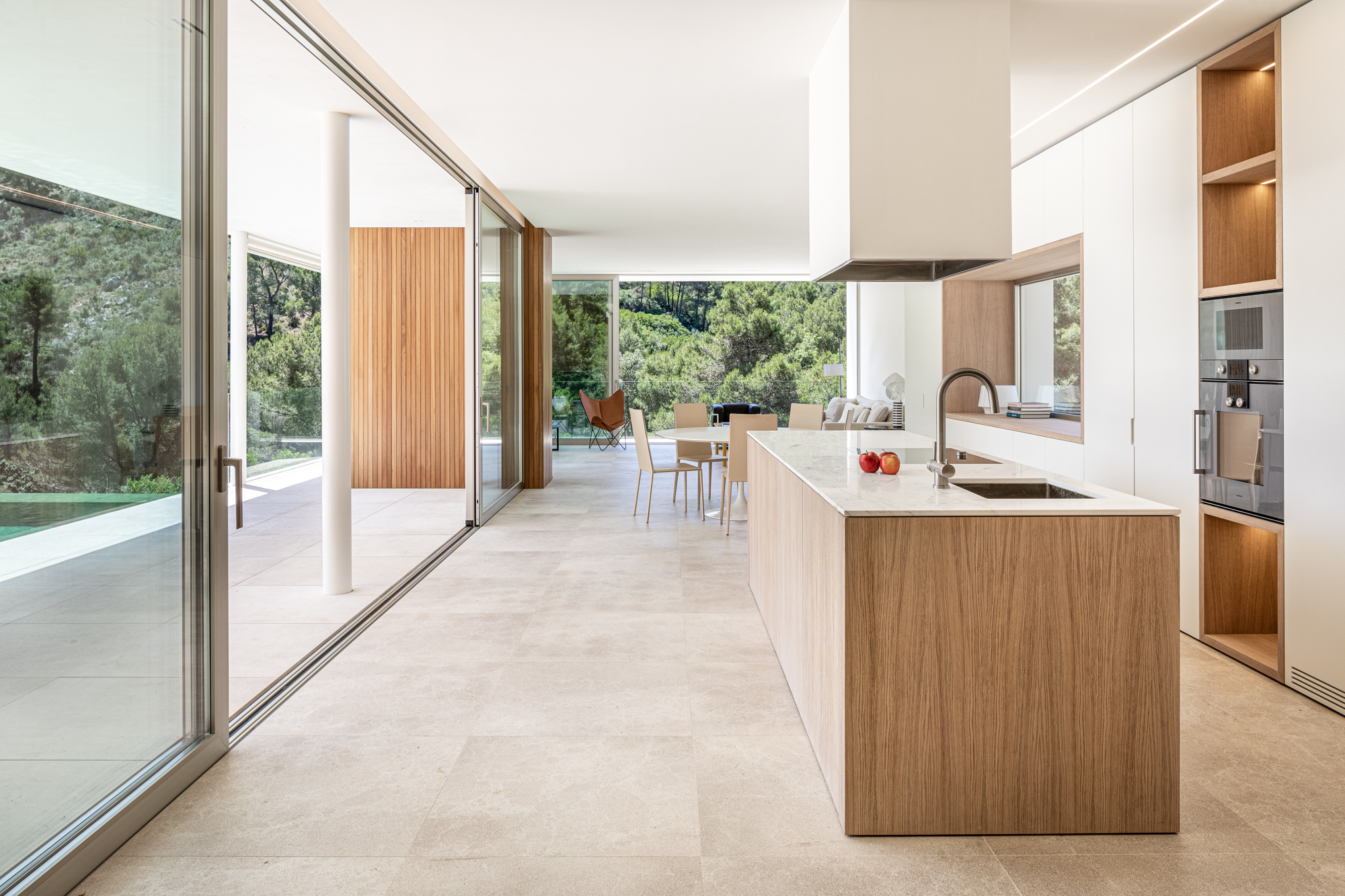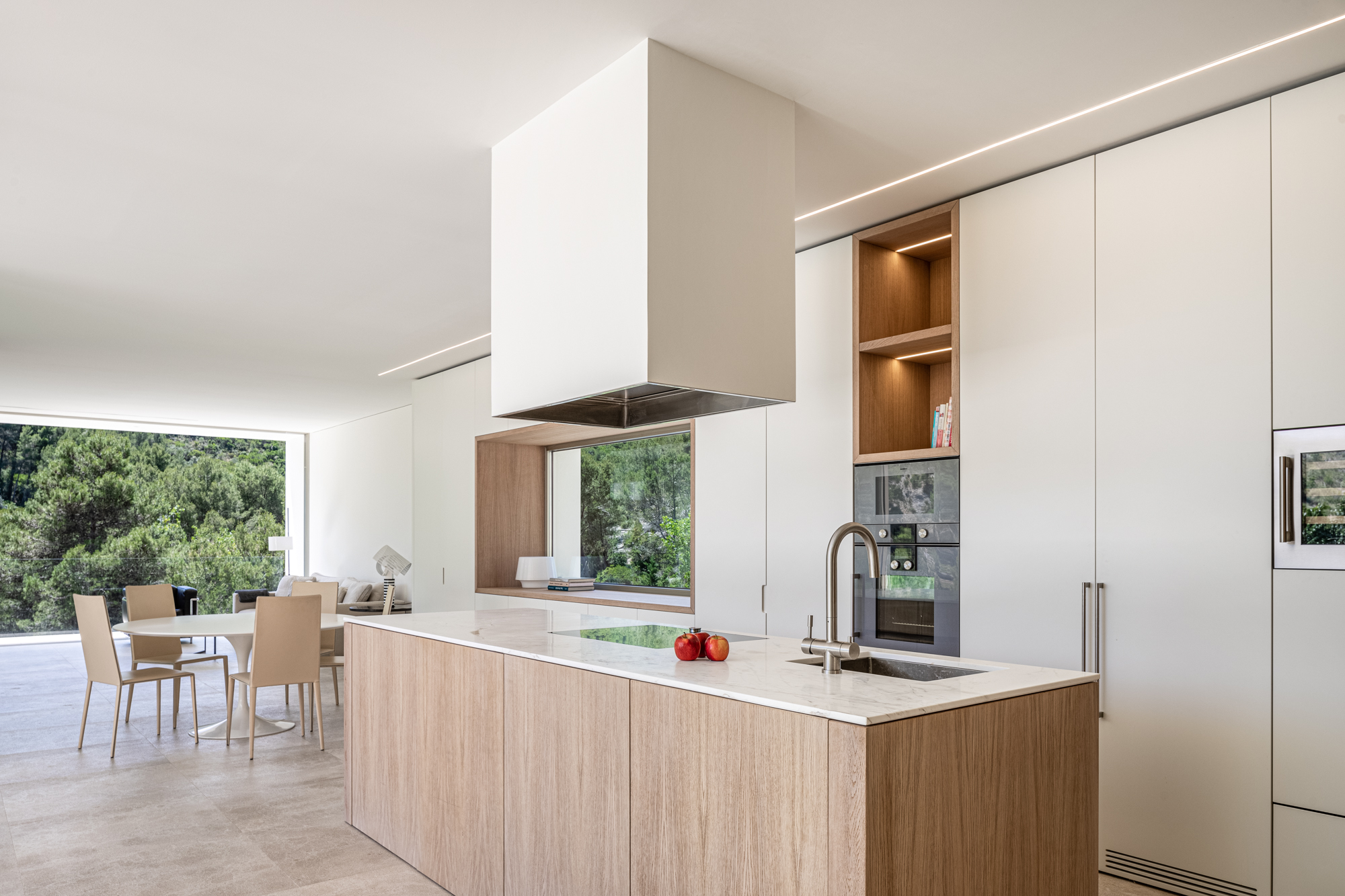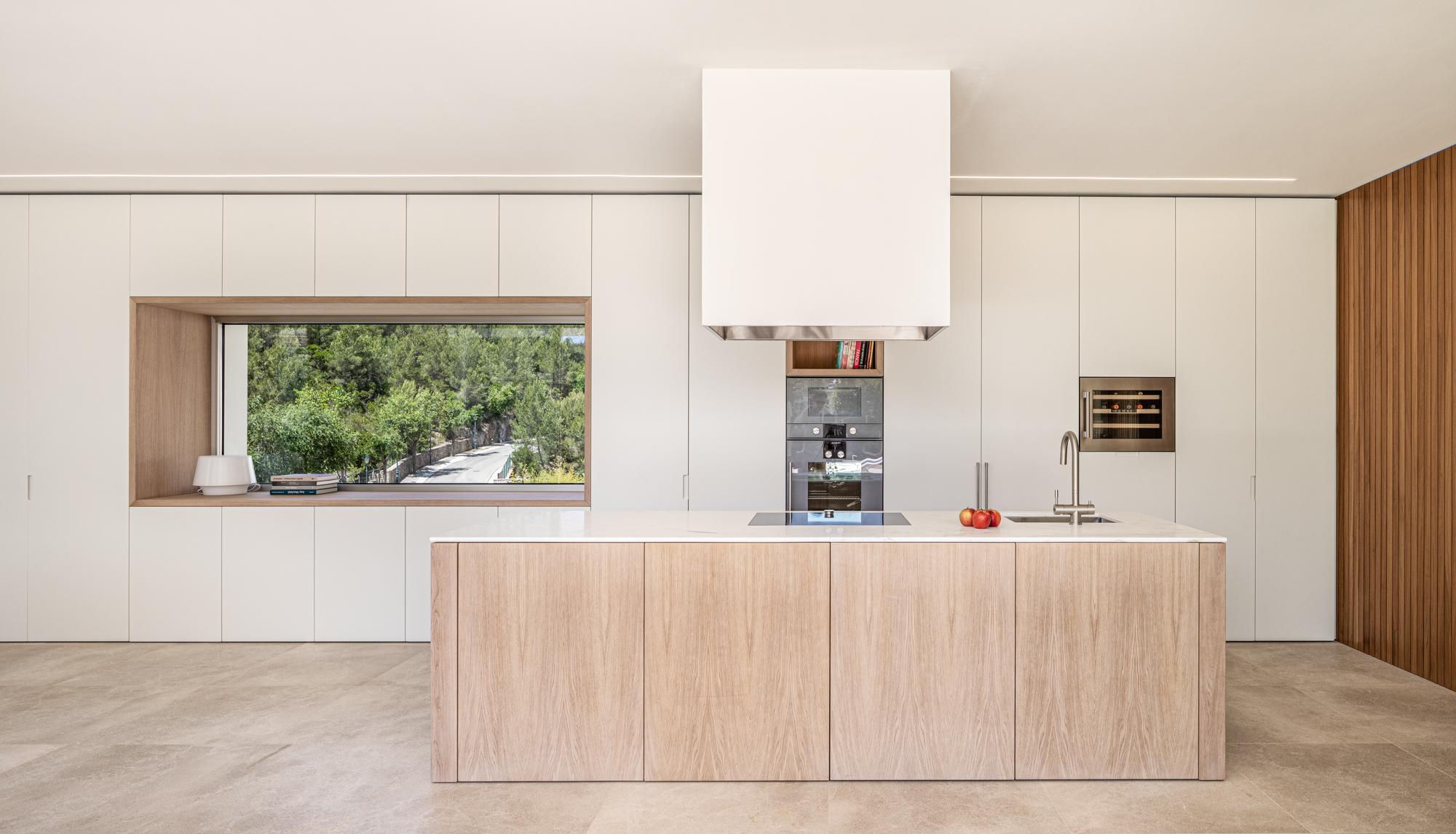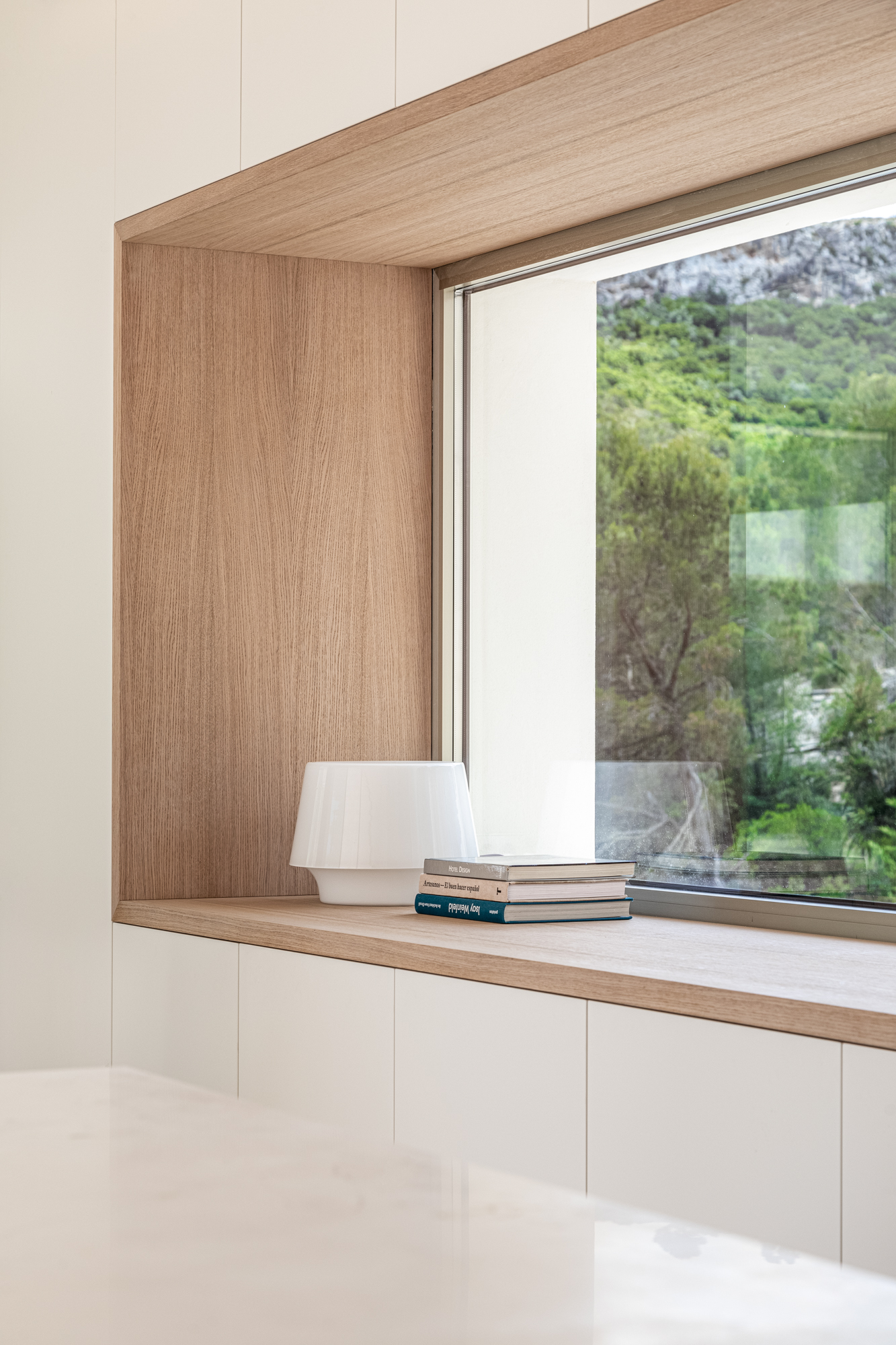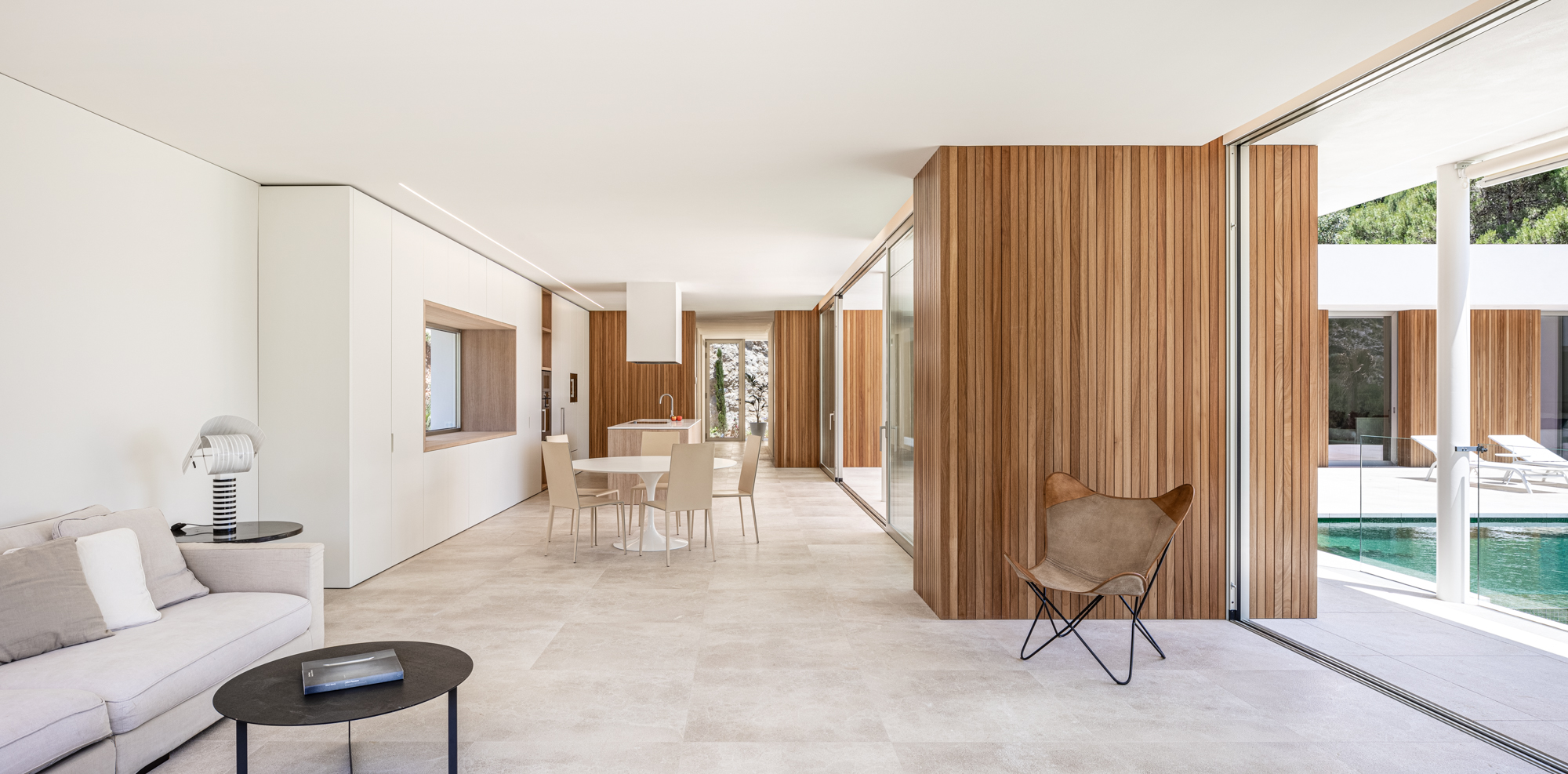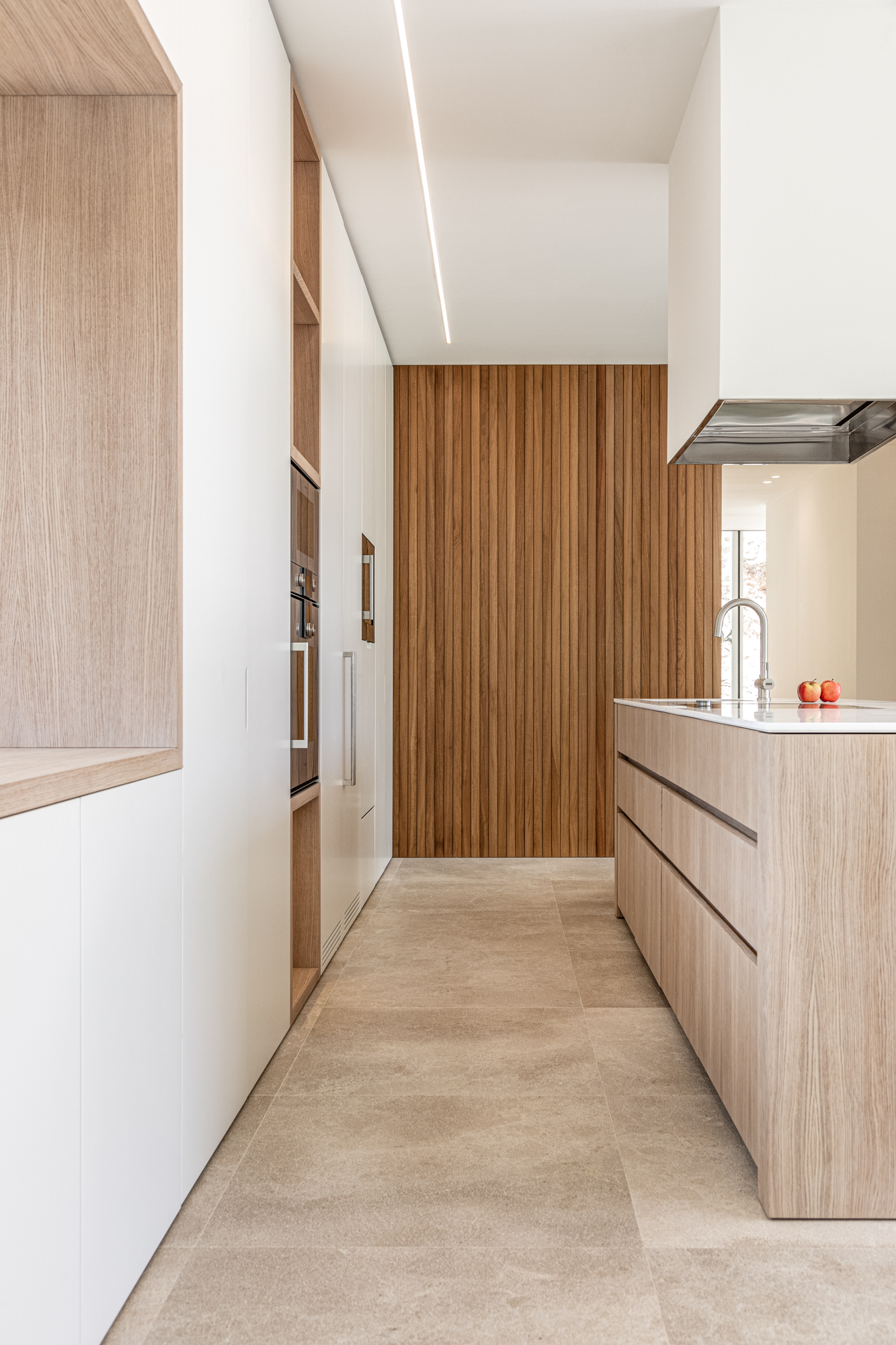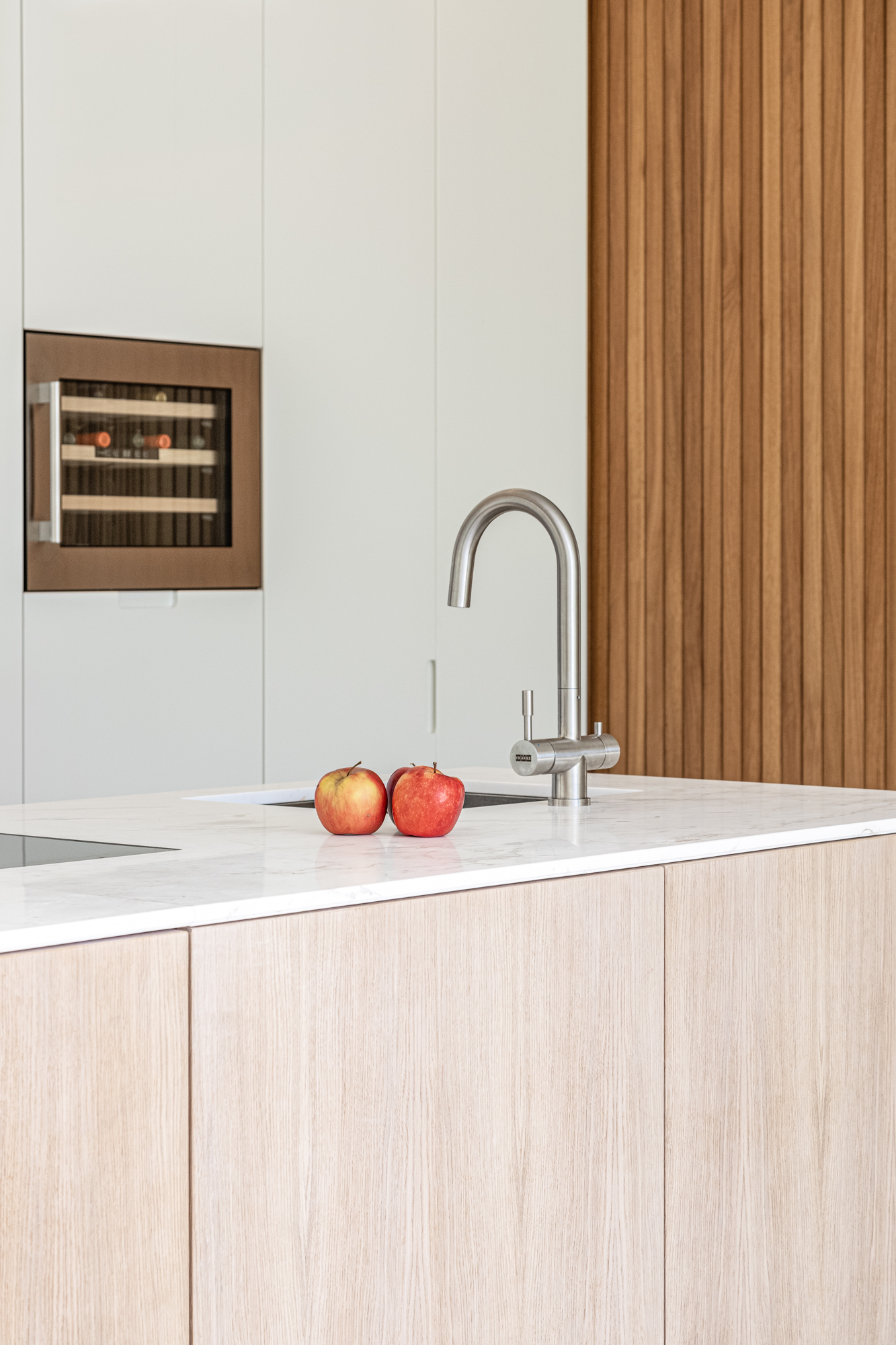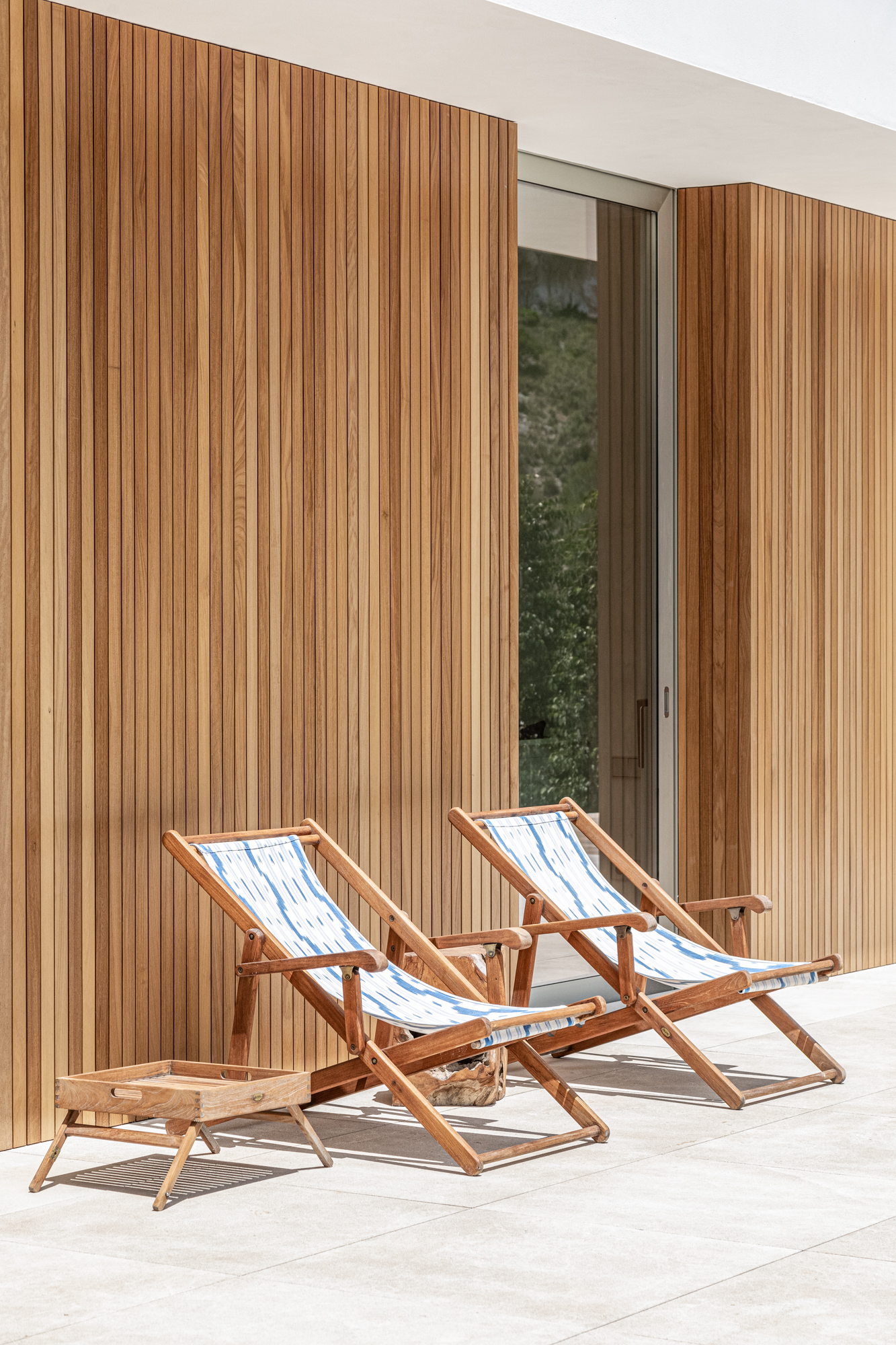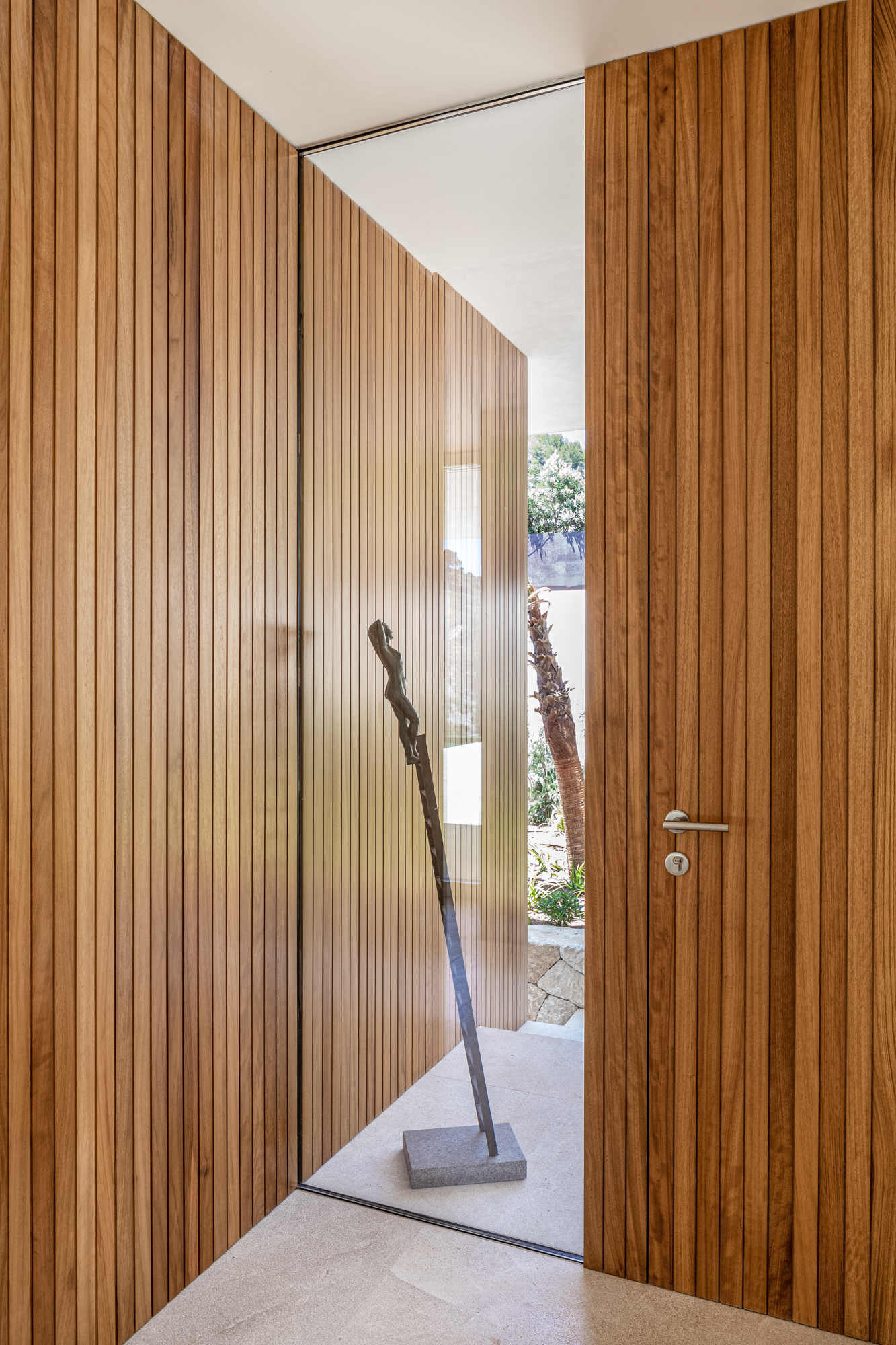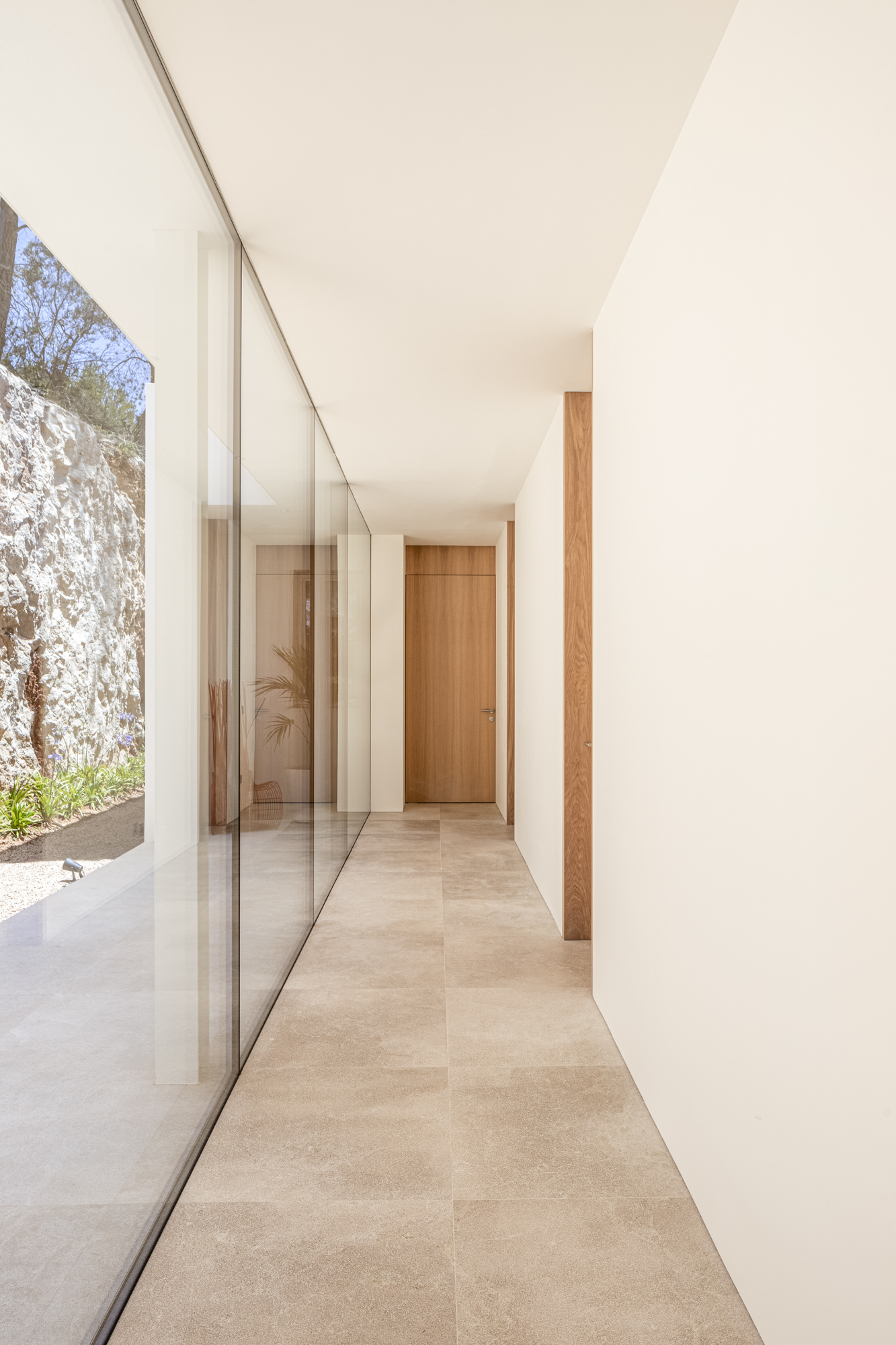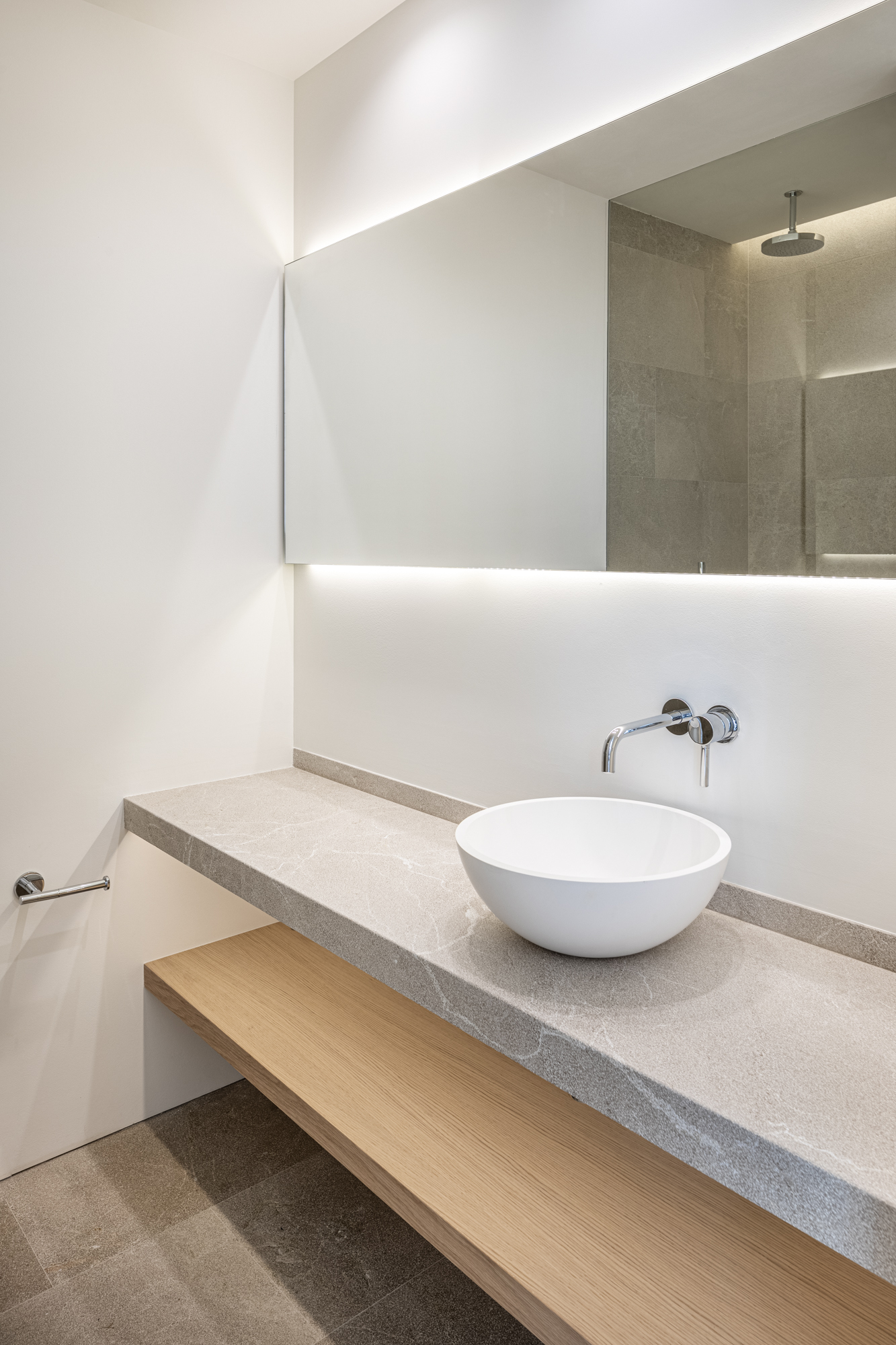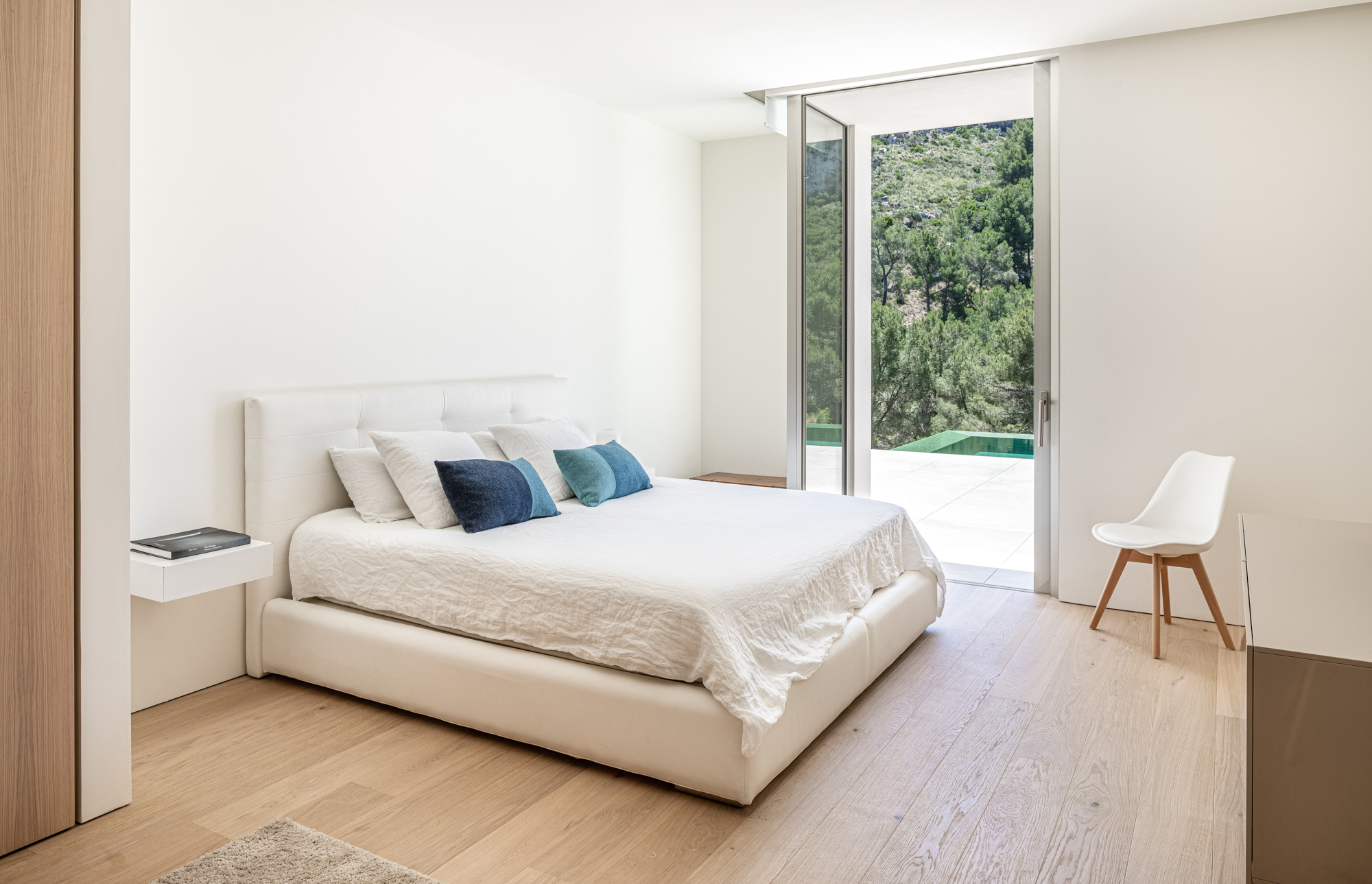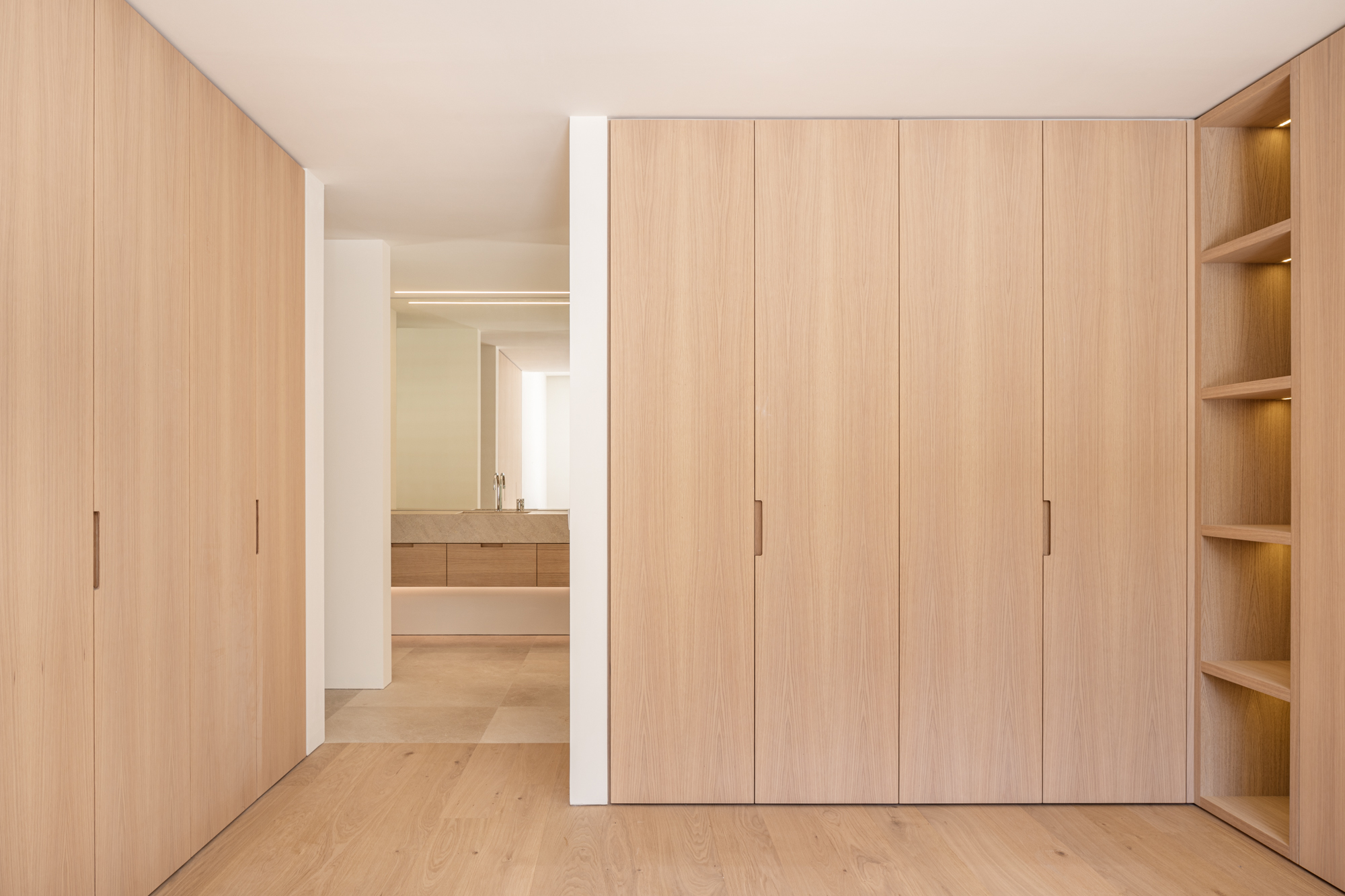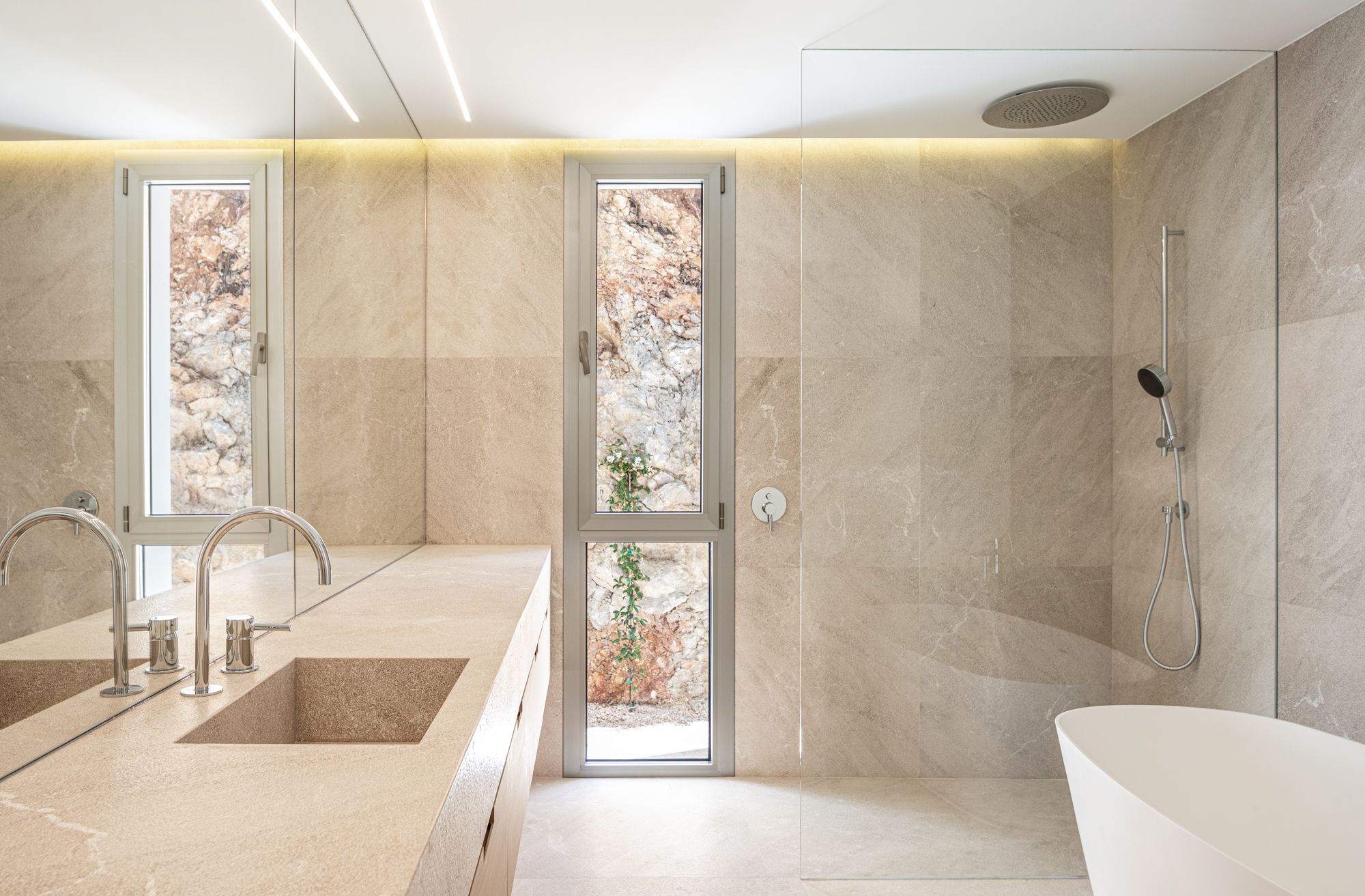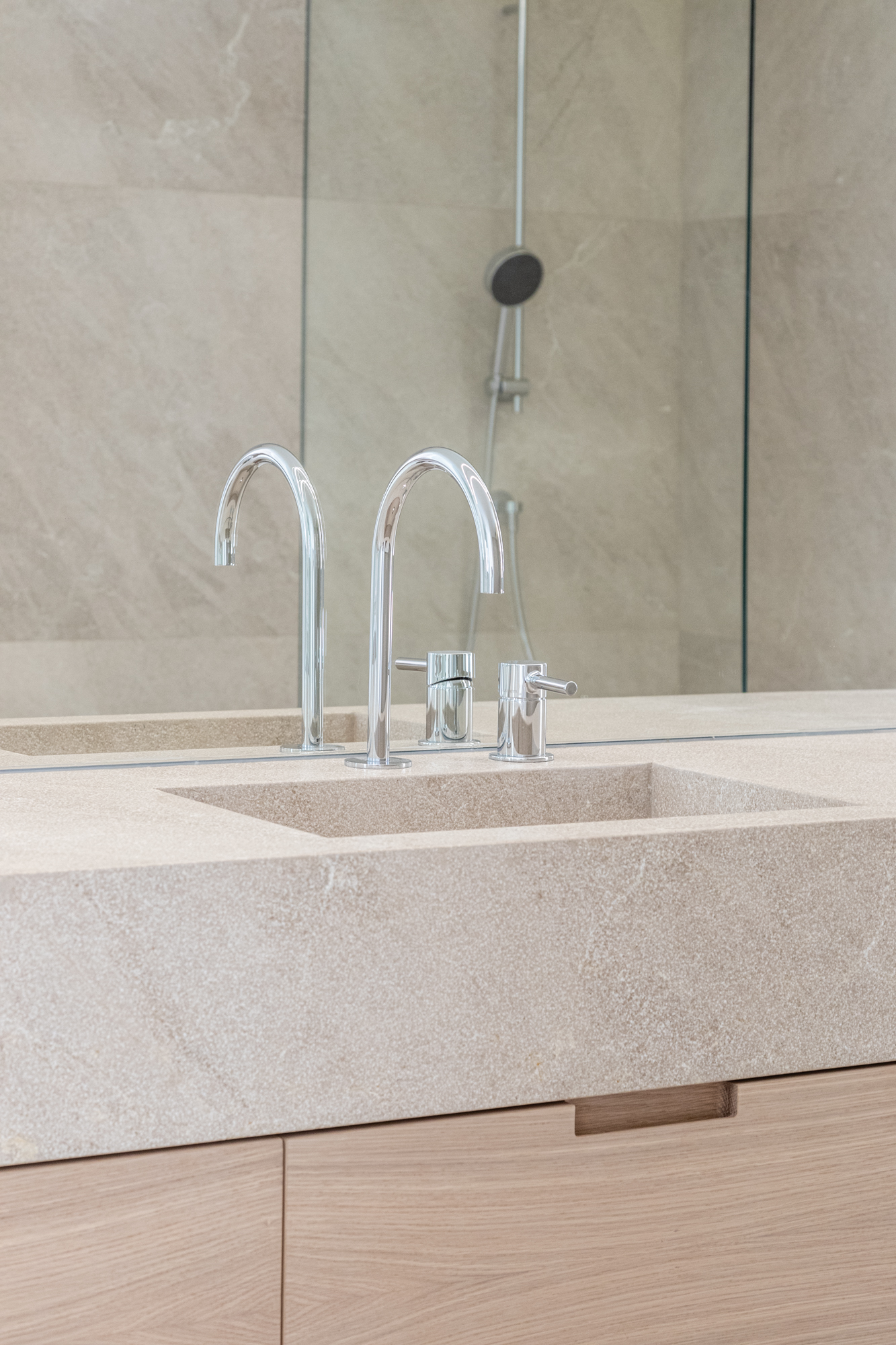 {"pagination":"false","pagination_type":"bullets","autoplay":"false","autoplay_speed":"3000","direction":"horizontal","auto_stop":"false","speed":"300","animation":"slide","vertical_height":"","autoheight":"true","space_between":"15","loop":"true"}
This home is located in Son Vida, a residential area of Mallorca surrounded by golf courses and only ten minutes drive from Palma city.
The project covers a little over four hundred square meters on just one floor, an essential request of the client who decide not to feature any staircases.
As is now typical in luxury homes of this type, the living room, dining room and kitchen occupy the same space without any separations in between, in this way increasing the sense of open space.
These three spaces and the bedrooms are distributed around the pool with direct views and access to it.
The dark green tiled infinity-style pool has unobstructed views views to the mountains which created a magical sensation while swimming.
The visual connection between interior and exterior as well as direct access to the outside was also a requisite of the client, to increase this effect the façade in iroko wood and the stone floor is used both in the interior and exterior blending the two together.
On entering through the front door of iroko, there is a small hallway beyond which is the kitchen and bedrooms. On the way to the kitchen there is a rectangular island covered in oak and with a honed white marble countertop. Behind this is a wall of floor to ceiling cupboards which reaches the living room and which has set into it a large window framed in oak giving views to the mountains. This set of white lacquered cupboards of almost 10 meters long contains the fridge, ovens, wine storage and other components of the kitchen.
To reach the four bedrooms there is a corridor one wall of which is floor to ceiling glass giving natural light and views to the excavated rocks at the back of the house.
One by one the bedrooms appear on the right while at the end is the master bedroom which is accessed through a pivoting door and leads you into the dressing room and on the right the bed.
In the bathroom there is a countertop with stone sinks and handle-less oak drawers which is five meters long and continues into the shower area.
All the elements like the kitchen, wardrobes, doors, sinks etc have been specifically designed and made to measure for this project, obtaining an interior design and esthetic which is unified and unique.
The noble materials such as wood and stone are undoubtably the main elements of the project.